Business leaders share views on China's economy
During the 13th Five-Year Plan (2016-20), China is emphasizing supply-side reform and long-term prosperity brought about by economic restructuring. With the annual China Development Forum held in Beijing from March 18 to 20, senior executives of multinational companies from a variety of sectors share their insights into the country's new five-year plan and how their companies expect to adjust or improve their strategies in China.
Q1:
What business opportunities do you see as China pushes the Belt and Road Initiative? Have you participated or do you plan to participate in any projects under the initiative? How do you think infrastructure investment can contribute to global growth?
Q2:
How do you expect the Chinese economy to perform this year? How would you comment on the business environment for foreign companies? Do you plan to increase investment or expand your presence in the Chinese market?
Q3:
China will continue to carry out supply-side reforms this year. What do the reforms mean for business and how will you adjust your business strategy in China accordingly?
Q4:
How do you think China's effort to upgrade its manufacturing capability and boost innovation will spur vitality and competitiveness of the economy? What business opportunities will likely emerge in this process?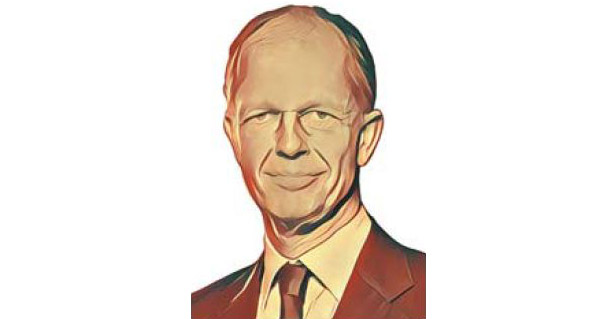 Kurt Bock, chairman of chemical company BASF. [Photo provided to China Daily]
A1 The Belt and Road Initiative is all about connecting people, resources and ideas-the three core elements that create business opportunities for both local and multinational companies.
For the chemical industry in particular, the Belt and Road approach has the potential to create a wide variety of indirect opportunities.
This is because solutions from the world of chemistry play an important role in enabling faster and more sustainable construction, greater energy efficiency, and better infrastructure.
So far, BASF has not been directly involved in individual projects, but we see the strength of the initiative in creating the foundation for growth, by enhancing the economic development of Asia and establishing closer ties with other regions.
A2 GDP growth and chemical demand in Asia-Pacific are expected to continue to outpace other regions. China in particular continues to drive global chemical production, despite the recent slow-down.
As the Chinese economy adjusts to more stable growth rates, businesses can continue to take advantage of the huge base as the driver of regional and global economic growth.
In particular, the emphasis on sustainable development in China's 13th Five-Year Plan (2016-20) creates enormous opportunities for us at BASF, since we can provide solutions to reduce energy consumption, enable cleaner water and higher standards of living, to name just a few examples. Sustainability will become a major differentiating factor in the chemical industry. Innovations in chemistry will enable innovative solutions in downstream industries.
We have been in China for 130 years. With major investments in Nanjing, Shanghai and Chongqing, as well as numerous sites around the country, BASF is the largest foreign investor in China's chemical industry. We currently operate 26 major wholly-owned subsidiaries, have seven major joint ventures and maintain 26 sales offices in China, posting sales of over 5.9 billion euros ($5.42 billion) in 2016 and employing more than 8,800 people.
A3 We have seen overcapacity in some areas of our industry. We hope that the reform efforts of the 13th Five-Year Plan, as well as the awareness of economic headwinds and the need to upgrade environmental standards, will lead to a faster opening up of the economy, de-regulating areas where foreign business is constrained.
At BASF, we are committed to further strengthening our local production and innovation in China. At the same time, we strive to improve our efficiency and portfolio in response to market needs.
A4 China has been evolving very quickly from an exporter of raw materials and low-end products to a producer and consumer of innovative high-tech products. For example, in the chemical industry, the number of chemical patents from China now accounts for about 50 percent of all chemical patents worldwide. BASF is investing in line with this transformation. In 2012, we inaugurated our Innovation Campus Asia Pacific in Shanghai with the vision of innovating in China for Asia and the world. The Innovation Campus forms an integral part of our global network of 10,000 research and development professionals.
We develop specific solutions with advanced materials and systems to support growth industries such as automotive, construction, coatings, personal care and footwear. We further expanded our local R&D capabilities to include formulation and chemical processing and engineering, and invested 90 million euros in an expansion project. Shanghai is also now the headquarters of our global research platform Advanced Materials & Systems Research.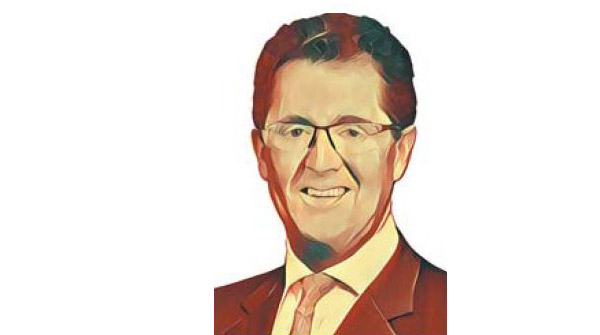 Chris Townsend, president of MetLife Asia. [Photo provided to China Daily]
A1 The Belt and Road Initiative is a re-imagining of the historic trade routes using modern transportation modes and digital connectivity to globally impact economic growth. The initiative will facilitate investment and trade, as well as infrastructure development, which will significantly improve not only economies but people's lives. Infrastructure projects under the Belt and Road Initiative will become increasingly attractive to long-term investors such as insurance companies, particularly as capital markets deepening in China, combined with continued government support.
Such projects will ultimately result in more job creation, stronger growth and greater wealth, as well as stronger demand for goods and services.
A2 We have a positive outlook for the Chinese economy this year. Although economic growth is likely to be slower than we have seen in previous years, China's growing middle class, along with its rapid adoption of new technologies and broad economic reforms will underpin the country's growth moving forward.
In a similar vein, we have a positive outlook for the insurance sector, due to the government's promotion of industry reforms to enhance competition and address growing concerns about the aging population, health, and retirement, coupled with the advancements in and convergence of fintech, insurtech and medtech. At MetLife, we are therefore keen to grow our business in China to meet the increasing needs and preferences of China's citizens.
We bring best practices, innovation and proven risk management models to the table, with the core aim of delivering optimal insurance solutions and long-term financial security to our customers.
A3 The restructuring of China's economy is critical to ensure the country's long-term sustainability and transition to a higher-income, services-based economy.
This requires significant economic reforms, including in the insurance sector, where the government is encouraging strong and responsible growth to strengthen the social safety net, and enhance financial security for Chinese citizens.
These reforms present a great opportunity for insurance firms, including MetLife, who bring risk management practices, as well as carefully-designed solutions to meet the health, wealth, and retirement needs of Chinese citizens.
A4 MetLife is supportive of China's efforts to boost innovation across all areas of the economy, from manufacturing to services. In financial services, the government has been promoting digital innovation to enhance the financial security of Chinese citizens, and this has yielded positive results in terms of fostering more competition among businesses and providing more options for consumers.
Digital insurance in particular has emerged as an effective way to reach and serve the vast number of Chinese consumers who have limited access to the insurance products and services they need. It also drives changes within the life insurance industry by advancing innovation in products and services, and increasing the use of data analytics to develop solutions that better match customers' preferences.
This presents tremendous opportunities in the industry in terms of potential new service models and offerings to meet the growing needs for products centered on health, wealth and retirement.
MetLife has a strong track record of digital innovation. We are expanding our digital capabilities to better serve Chinese consumers, by leveraging our long history and experience with product design and development combined with a strong risk-management culture. MetLife welcomes financial reforms, such as deleveraging, and the use of other levers that protect the best interests of Chinese citizens and enable steady economic growth.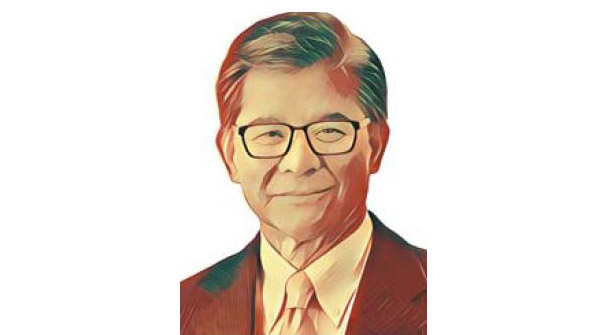 Vincent Lo, chairman of Shui On Land. [Photo provided to China Daily]
A1 The Belt and Road Initiative is a development strategy that not only benefits China, but also the over 60 countries along the routes and ultimately across the world.
The strategy aims to foster regional collaboration to build a community of common destiny, while helping to transform China's role from being the factory of the world into becoming a global economic hub in the 21st century. Infrastructure investment is a catalyst for a country's growth, especially for developing economies. The McKinsey Global Institute recently estimated that over the next 15 years the world needs to spend $57 trillion on infrastructure to realize global economic growth ambitions. Around the world, infrastructure investment has always played a leading role in economic development, from the roads and aqueducts of ancient Rome to the British railway boom in the mid-19th century. Basic infrastructure-roads, railways, airports, energy generation and supply, water supply, sanitation, and so on-underpins sustainable development and economic transformation of emerging economies.
A2 We are confident that urbanization and the emerging middle class will provide strong support for China's economy. The economy is increasingly driven by the services sector, which has ample room for further growth and development. China, with a huge consumer market and a rapidly growing middle-class consumer base, will remain an attractive destination for foreign investors. According to Credit Suisse, China added 2.9 million people to its middle-class population each year from 2000 to 2015, and the middle-class population reached 109 million in 2015.
Under the national Made in China 2025 strategy, the country intends to attract more investment into modern logistics, industrial design, creative industries, smart manufacturing, green manufacturing and higher value-added production.
Foreign companies investing in these industries will be granted the same treatment as domestic companies. At Shui On Land, we aspire to be a leading innovative property developer in China, and will continue to invest to capture business opportunities and grow our presence in the market.
A3 Supply-side reform is an effective vehicle with which to resolve the issue of excess capacity. With the closure of inefficient plants, more bank credit can be allocated to profitable enterprises and ventures. The central government has made significant progress in destocking and reducing overcapacity. For instance, steel production capacity was cut by 65 million metric tons and coal output by 290 million tons in 2016.
For the property sector, the market is experiencing a diverging trend. While there is oversupply in many third- and fourth-tier cities, the supply in first- and second-tier cities has remained generally tight. Our prime target markets are the first- and leading second-tier cities such as Shanghai and Wuhan, Hubei province.
A4 The Central government released its Made in China 2025 strategy in 2015 with the aim of transforming China from a manufacturing giant into a world manufacturing power. The plan is to accelerate research and development investment and to build industrial clusters in 10 key strategic industries. The goal is to make China largely self-sufficient, raising domestic content in core components and materials for strategic industries. In this process, many business opportunities will arise as smart cities and communities emerge. There will likely be growing needs for products related to clean tech, smartphones, smart home appliances and robotics, as well as huge demand for products related to the healthcare and pharmaceutical industries.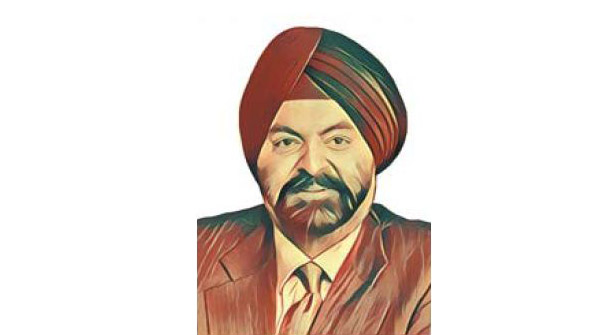 Ajay Banga, president and CEO of MasterCard. [Photo provided to China Daily]
A1 China's Belt and Road Initiative has the potential to enable China to play a bigger role in global trade. Today's modern interconnected economy is profoundly different from the days of the original Silk Road.
To fully realize their potential, countries and companies will look for a holistic approach to trade, where both China and its partners can benefit in an open market.
Having a common language of business, driven by norms and standards, helps facilitate this holistic approach and creates greater connections among more groups.
I touched on this during my comments to the China Development Forum two years ago and we continue to use that as a guide in working with our partners and customers today.
Trade in the 21st century is fast moving, with fast-changing information and ideas. That's where MasterCard's global network and data expertise can deliver value-enabling speed, efficiency, transparency, accuracy, safety and security, and better business insights in trade and cross-border commerce.
A2 China is a large and dynamic market. We are encouraged by the recent State Council decision to implement regulations that will allow companies like MasterCard to establish domestic switching operations.
We are looking at China for the long term. Over the past 30 years, we have made significant investments that allow us to focus on delivering value to the Chinese consumer today, while building toward those long-term growth prospects that benefit everyone.
A3 A key theme of this reform is quality over quantity and innovation is an essential part of this. It starts with our work with financial institutions, the government and other partners.
We believe that our rich technology assets and insights, as well as our global scale, can add significant value to China's efforts to become a vibrant, modern, globally-connected economy.
A4 I think the impact will be quite significant. For our business, safety and security of data and personal information is a key area of risk, but also business opportunity.
Properly tackling safety and security in the digital age will require innovation.
It will require public and private partnership. It will require global standards. It will also require governments and businesses to pay special attention to individuals and small and medium-sized enterprises.
SMEs could be impacted in the short-term by changes to financial policies.
They play a big role in driving entrepreneurship and innovation, and they are in a far stronger position to do this when they are digitally connected and have the right know-how and tools. MasterCard has the ability to work.
Curbing short-term financial risks and asset bubbles is good to help ensure long-term stability. Businesses like ours thrive on stability.
In the past 30 years, MasterCard has played a leading role in importing global best practices to help grow China's payments industry.
We have now entered a new era in this journey, helping Chinese banks grow and compete in overseas markets.
Opening up financial and capital markets further-which we see as a positive development-will attract more innovation and expertise to China, while increasing China's connections with the rest of the world.
This policy direction will ultimately support the growth of Chinese businesses, as the payment industry has demonstrated.