DSM buys PV backsheet maker
Royal DSM NV, a Netherlands-based nutrition and material sciences company, announced on Thursday that it has acquired Suzhou Sunshine New Materials Technology Co Ltd, a Chinese manufacturer of high-performance solar photovoltaic backsheets.
DSM said it will expand its product portfolio for the solar PV market through the acquisition, but the financial details of the deal have not been disclosed.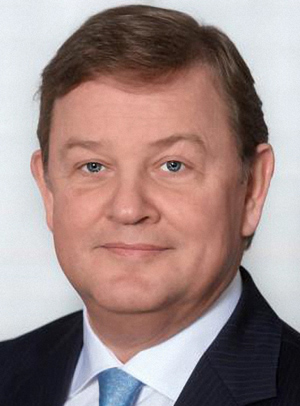 Feike Sijbesma, CEO of Royal DSM NV [Photo provided to China Daily]
"We are bullish on the growth potential of the solar energy market in China, and we have plans for investing in new factories for materials and further collaborating with Chinese enterprises in this field," said Feike Sijbesma, DSM's chief executive officer.
As the world's largest producer of PV modules and the country with the largest demand for PV backsheet coatings, China's solar module production rose from 43 gigawatts in 2015 to more than 75 GW in 2016, according to Wu Jianguo, director of the National Center of Supervision and Inspection on Solar Photovoltaic Products Quality.
By the end of the 13th Five-Year Plan (2016-20), the output is expected to exceed 100 GW. The Dutch firm said the growth underpins the very promising prospects for China's solar PV industry.
In the 2016 fiscal year, DSM netted sales revenues of nearly 8 billion euros ($8.48 billion) globally, with 1 billion euros from China, according to its earnings report.
Sijbesma said the company's sales to China last year grew by about 6 percent over 2015, which was in line with China's GDP growth.
"We have been doing very well in China in terms of sales and profits. Our business in China has potential for high growth," Sijbesma said.
"With the growth of Chinese economy, rising disposable income and the urbanization process, more Chinese people choose to eat meat, especially chicken and pork. Besides, more Chinese are eating processed food."
"Those contribute to the business growth of our animal nutrition products like animal feed additives and human nutrition products," he said.