Top 10 best airlines in the world for 2017
Air New Zealand has been given the title of Airline of the Year for the fourth consecutive year by safety and product rating website AirlineRating.com, leading the world's top ten airlines for 2017, followed by Australia's Qantas Airways and Singapore Airlines.
The ranking, which combines four major international industry and government audits, is based on nine key criteria, including fleet age, passenger review ratings, profitability, investment rating and key product offerings.
Only airlines that achieve a seven-star safety rating and demonstrate leadership in innovation for passenger comfort can be in the top 10, according to AirlineRating.com.
Let's have a look at the top 10 best airlines for the upcoming year.
No 10
Lufthansa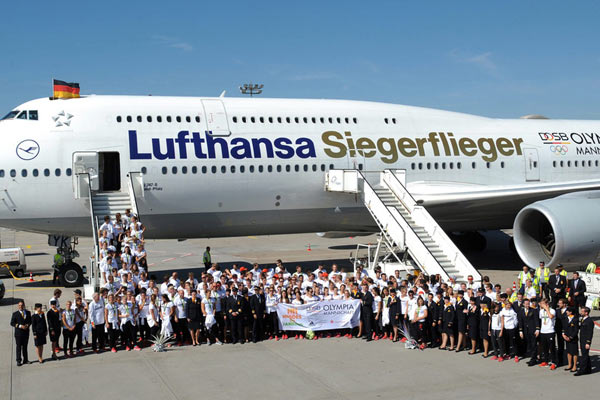 The German Olympic team takes photos in front of a plane of German carrier Lufthansa at the airport in Frankfurt, Germany, on August 2016. [Photo/IC]