Chinese officials urged earlier this month to improve regulations over and establish cross-ministry cooperation on automated and connected vehicles, specifically autonomous driving technologies.
The country is conducting preliminary studies on an intelligent transportation control network, with a pilot program to be carried out in the near future, said the Ministry of Transport's chief engineer Zhou Wei in a speech at the 2016 Beijing Autonomous Driving Panel Debate held in April.
Let us take a look of pioneers worldwide in this field.
Google
Google started developing autonomous cars in 2009 and has tested self-driving vehicles for more than 2 million miles.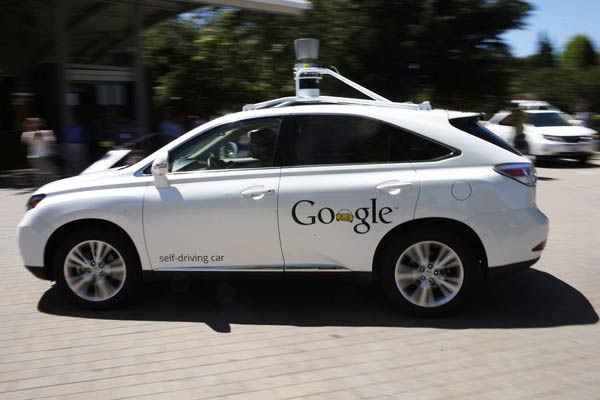 Google self-driving vehicle drives around the parking lot at the Computer History Museum in Mountain View, California, May 13, 2014. [Photo/Agencies]