The central parity rate of the yuan against the US dollar stood at 6.5646 on Thursday, 332 points lower than Wednesday, reaching a new low since March, 2011, CCTV reported on Friday.
The continued depreciation of the yuan in the beginning of 2016 triggered debate among consumers and investors. The depreciation has influenced five groups of people most directly. Let's see if you are one of them.
1 Share holders
The depreciation of yuan usually goes hand in hand with the drop of A-share market. On one hand, the depreciation triggers the local currency asset devaluation which leads to the weakening of financial and real estate industries; On the other hand, once the expectation of the depreciation forms, the outflow of hot money will tighten the mobility of the A-share market.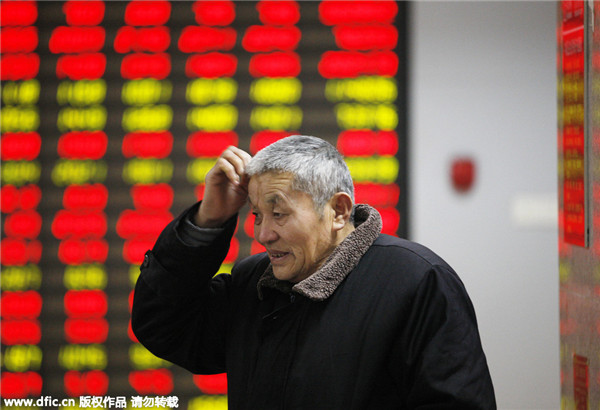 A man stands in front of the trading screen at a securities brokerage on Jan 8, 2016. [Photo/IC]