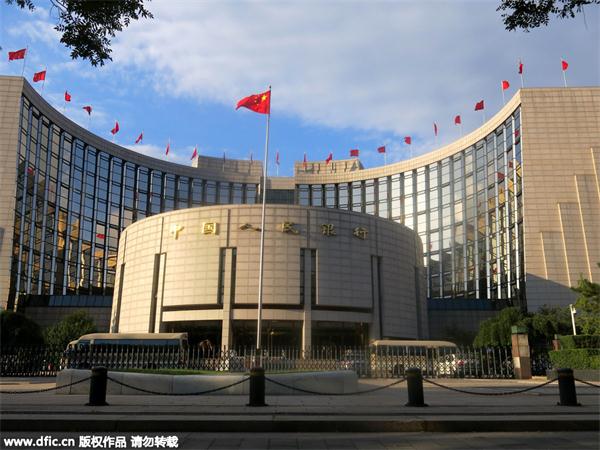 View of the headquarters and head office of the People's Bank of China (PBOC), Chinas central bank, in Beijing, China, June 27 2015. [Photo/IC]
BEIJING - The anti-graft authority is set to expand its inspections into more state entities this year, with its sight set on major financial institutions including the central bank, securities regulators and state-owned banks.
According to anti-corruption plans set previously, teams from the Communist Party of China's Central Commission for Discipline Inspection (CCDI) will inspect all major state-owned enterprises that are under the direct stewardship of the central authorities. The CCDI released the findings from the second round of inspections this week.
A statement released after a meeting Friday said that the third round will cover the People's Bank of China, the central bank, China Banking Regulatory Commission, China Insurance Regulatory Commission, China Securities Regulatory Commission and China Investment Corp.
Others include CITIC Group Corporation, a major financial conglomerate; state-owned banks Industrial and Commercial Bank of China and Bank of China; as well as China Life and the People's Insurance Company of China, two large insurers.
China's two stock exchanges Shanghai Stock Exchange and Shenzhen Stock Exchange were also on the list.
The CPC Central Committee published a revised version of its disciplinary regulations on Wednesday, as the CPC moves to improve the management of its 88 million members amid the sweeping anti-corruption drive. Thus far, many high-ranking officials have been felled, including Ling Jihua, a former member of the CPC Central Committee, and Song Lin, former chair of state-owned China Resources (Holdings) Co Ltd.