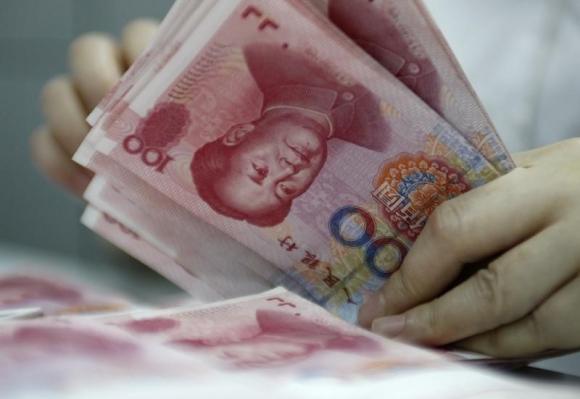 An employee counts yuan banknotes at a bank in Huaibei, Anhui province June 22, 2010.[Photo/Agencies]
BEIJING -- China's central bank on Wednesday raised the ceiling on cross-border renminbi fund flows for multinationals via two-way cross-border renminbi cash pooling and lowered the threshold for participation in the business.
The cap on the net inflow was raised to 50 percent of the total shareholders' equity in the cash pool, according to a statement of the People's Bank of China (PBOC). The initial ceiling for inflow was 10 percent and there is no cap on outflow.
The two-way cross-border renminbi cash pooling allows multinationals to more conveniently allocate capital between group companies, enhancing cash management efficiency and cuts financing costs.
China introduced cash pooling in the Shanghai Free Trade Zone in 2013 and promoted it nationwide in 2014.
The PBOC also lowered some criteria for companies to participate in a renminbi cash pool. Chinese and overseas group companies need only have been operational for one year, and their revenue requirements were lowered to 1 billion yuan (around $160 million) and 200 million yuan respectively.
In addition, multinationals can choose 3 banks to perform the business for them, up from one bank in the previous rules.