Chinese banks have accelerated their international expansion in recent years, for example the Industrial and Commercial Bank of China (ICBC) acquired Standard Bank's London trading operations and China Construction Bank bought BicBanco in Brazil.
According to Brand Finance, the world's leading independent brand valuation and strategy consultancy, the cumulative brand value of Chinese banks appearing in 2015 edition of Banking 500 has increased by 29 percent. They now make up 15% of the brand value of the Banking 500, up from 9 percent on 2011 and 4 percent in 2008.
No 10 Santander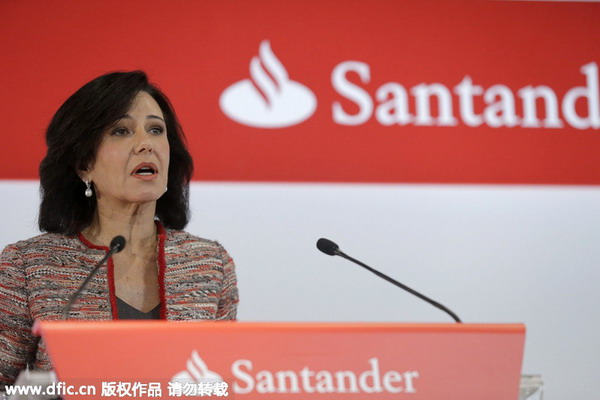 Banco Santander's Chairwomen, Ana Patricia Botin, presents the company's results in 2014, in Madrid, Spain, February 03 2015.
Nation: Spain
Brand value: $18.7 billion in 2015, down 7 percent from 2014