Pension system reform
China has the largest senior population in the world, with 194 million people at or above the age of 60 at the end of 2012, according to the China National Committee on Aging.
The Chinese population is rapidly aging, authorities will have to make a balance forecast for pension funds in the future, and this requires more comprehensive analyses and precise calculations to help with policymaking.
Pension reform has been stuck in the past few years as pilot programs in places, including Guangdong province and Shanghai municipality, have come to a standstill after they were launched in 2008.
China's new reform plan that targets the current dual pension system has reached its final stage. The framework has been mapped out, setting the tone of a nationwide reform of public institutions which are expected to share a unified pension system with enterprise retirees.
Reforms will tackle how wages are disbursed, performance appraisal, occupational annuity and classification of public institutions, a move that will mark a big step in the much-highlighted process.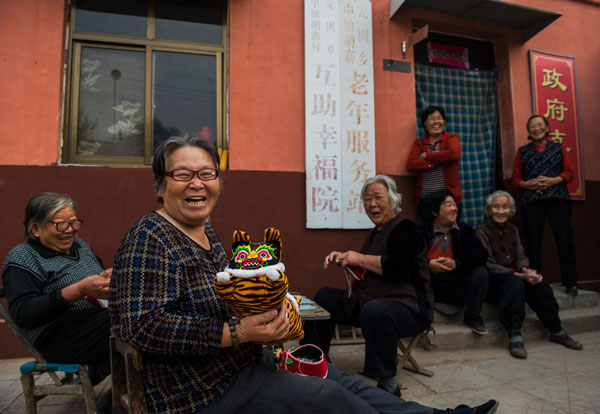 Residents of a home for the elderly in Feixiang county, Hebei province, share a laugh. [Pan Songgang / For China Daily]