China's National Day holiday falls on Oct 1 and ends on Oct 7 every year. For Chinese, the holiday is not only to celebrate the foundation of People's Republic of China, but also a shopping opportunity.
With this year's golden week just around the corner, most Chinese have already planned plenty of activities for the seven-day period.
Whether you choose staycation or decide to travel, prudently managing the finances is a must.
According to a survey conducted by Chutian Metropolis Daily in 2012, some people who stay at home spend as little as 170 yuan ($27.7) while others spend as much as 180,000 yuan. The money is mostly spent on transportation, shopping and buying gifts.
Although not a definite list, here's a look at eight activities that account for majority of expenditure during the national holidays.
No 8 Matchmaking
For those who do not have a girlfriend or a boyfriend, national holiday is a perfect time to have one. Some matchmaking agencies even organize large-scale activities during the holidays to offer opportunities to these adults.
The meetings usually happen with a dinner for two and the meal reportedly costs 100 yuan at least.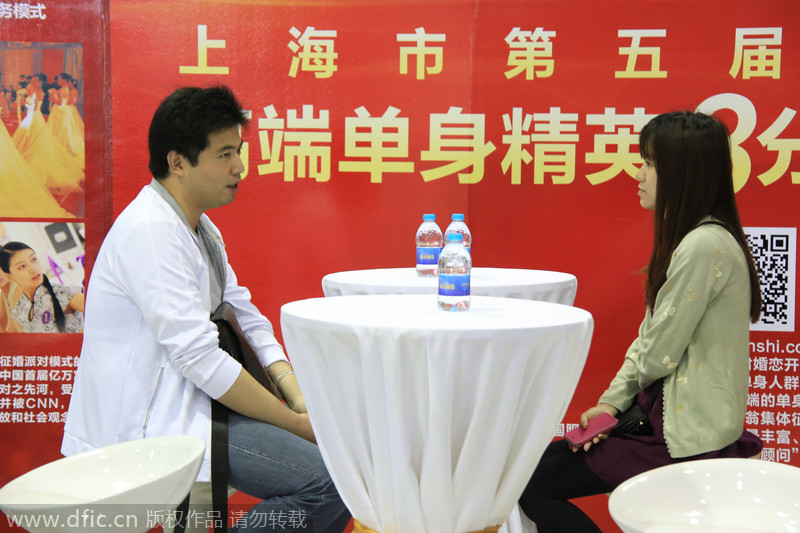 A pair of unmarried participants talks with each other at a massive matchmaking event in Shanghai, May 24, 2014. [Photo/IC]