Kunqu Opera wins global award
Share - WeChat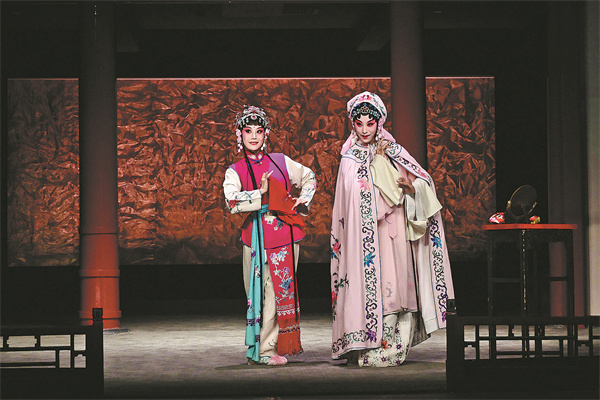 "We've invited theater experts from the Edinburgh Festival Fringe to watch online shows performed by artists of the Northern Kunqu Opera Theater. With the elaboration of Kunqu Opera artists, they gained a better understanding of the beautiful, old Chinese art form," says Wang.
Yang says: "When we performed abroad, audiences were intrigued by Kunqu Opera. We offered them guidance before each performance, which helped them to understand the story and appreciate the beauty of the opera."
In 2001, when Kunqu Opera was listed as one of the masterpieces of the oral and intangible heritage of humanity by UNESCO (in 2008, the world body inscribed it on the representative list of the intangible cultural heritage of humanity), Yang and her company traveled to the UNESCO headquarters in Paris.
After wrapping up their performances, one of the Kunqu Opera actresses, Wei Chunrong, received a note from an audience member, telling her how beautiful she was onstage and how beautiful Kunqu Opera was.
Yang says her company has been trying to seek creative ways to promote the opera, such as using social media platforms.
Most Popular