Kunqu Opera wins global award
Share - WeChat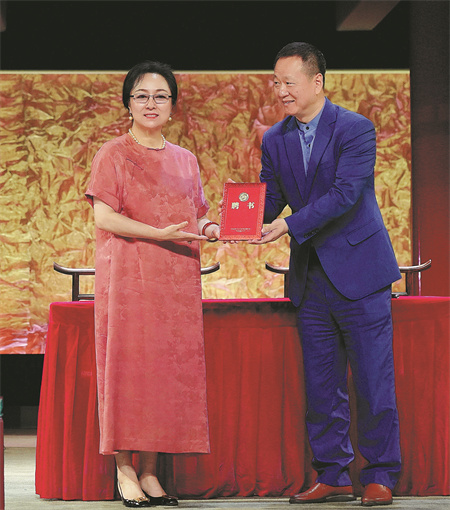 Ceremony in Scottish capital recognizes art form's unique appeal, Chen Nan reports.
Kunqu Opera, one of the oldest traditional Chinese art forms, with a history dating back about 600 years, has been recognized by the 2022 Global Art Promotion Award.
Established by the Asian Art Fund Scotland and endorsed by the City of Edinburgh Council and Asian Arts Award, the Global Art Promotion Award is set to celebrate the best new efforts to highlight classic theater arts from different cultures and countries.
The presentation of the 2022 Global Art Promotion Award took place on Oct 26 at the City Chambers of the City of Edinburgh Council.
Yang Fengyi, artistic director and head of the Northern Kunqu Opera Theater, was awarded in recognition of the innovative ways in which she and her company promoted the traditional Chinese art form of Kunqu Opera on a global basis. Yang did not receive the award in person, but she nominated her friend, Zhang Jianan, to accept it on her behalf.
Most Popular