Kunqu Opera wins global award
Share - WeChat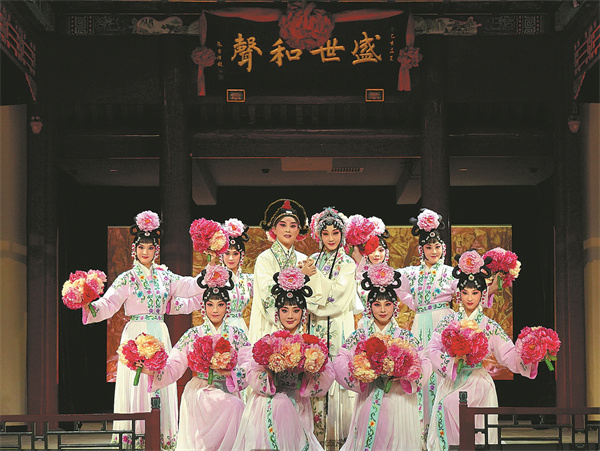 The theater company in Beijing, which was founded in 1957, is the only professional platform in northern China dedicated to Kunqu Opera.
"Thanks for having this award dedicated to Kunqu Opera and the Northern Kunqu Opera Theater," wrote Yang in her letter to the Asian Art Fund Scotland, in which she proposed that Zhang would receive the award presented by Adam McVey, the leader of the City of Edinburgh Council. "Due to the coronavirus pandemic, I couldn't make it to the ceremony held in Edinburgh."
Asian Art Fund Scotland is a charitable incorporated organization supporting Asian artists and art forms in Scotland, working to create connections between Scottish and Asian artists, organizations and their audiences.
Besides Yang, Akiko Yanagisawa, founder and artistic director of Mu: Arts, was awarded for her efforts of maintaining Noh, a form of traditional Japanese theater, while reviving it in collaboration with Noh performers and British artists.
"For international audiences, Kunqu Opera is still very new," says Chris Wang, chairman of Asian Arts Award, which was founded in 2014 to promote Asian art forms at the Edinburgh Festival Fringe. "Though they might have watched some performances staged by Chinese Kunqu Opera artists, there is more to offer to them about this great ancient art form."
Most Popular