A celebration of life
Share - WeChat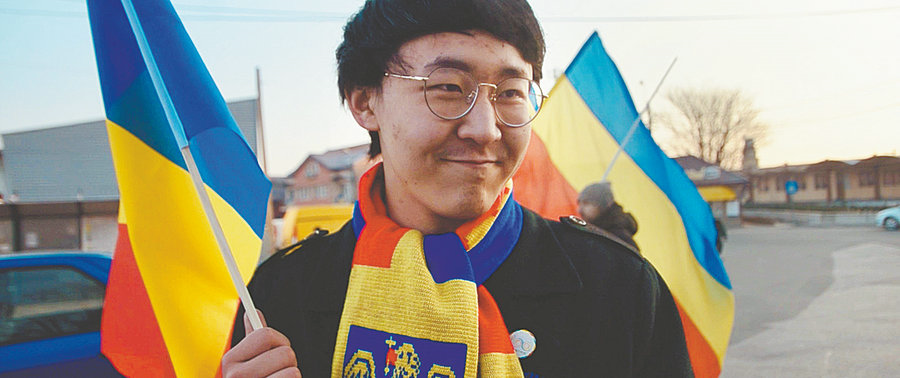 If asked to name a European country famed for its literary heritage, few people would choose Romania - but for one 16-year-old in China, Romania was not just a place of inspiration, but somewhere that transformed his life, and the lives of people he met there.
This unlikely story, and its remarkable legacy, has been made into a Netflix documentary film, The Joys and Sorrows of Young Yuguo, which had its world premiere at the Sheffield DocFest in England on Sunday.
Featuring his photos, poetry, blog extracts and film clips from 80 days of study in the country, mainly in the city of Bacau, it shows how Yin Yuguo immersed himself in Romania, its language and culture, and how the passionate outsider made locals think differently about their home.
Yuguo, from Kunming, Yunnan province, quickly made a name for himself in Romania. He was filmed performing the works of the national poet Mihai Eminescu in public in Romanian, to the amazement of locals. He found a spiritual home thousands of kilometers away from the land of his birth, even being granted honorary citizenship.
But tragically, just days after being filmed walking around in wide-eyed delight at national day celebrations, waving the Romanian flag, Yuguo died in an accident, falling from a train which had stopped in the snow.
The film shows how Romania changed him-and how he changed the Romanians he met.
Most Popular