Leaping into the great outdoors
Share - WeChat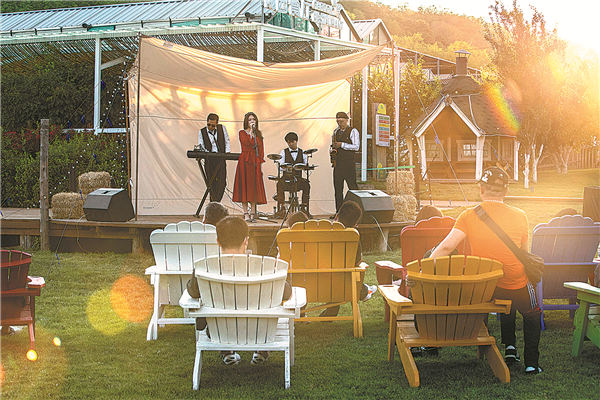 Holidaymakers are looking for new ways to give their getaway an extra dash of excitement, Xu Lin reports.
Dong Shouyue, 38, has all he thinks is necessary in his car trunk, ranging from a portable gas stove, snacks, coffee, tea, a folding desk and chairs.
Weather permitting, he parks his car in a forest or by a river and has a picnic, enjoying a moment of tranquillity.
"I just want to sit there in a trance and relax myself," says Dong, who works in Beijing. "The environment is important. Being in a park allows me to escape from my computer and mobile phone."
He has spent about 20,000 yuan ($3,000) on camping gear, including three tents and three sleeping bags for different kinds of weather, he says.
"It's like preparing different clothes for different seasons. I want to upgrade my camping gear when I've accumulated some experience. But you have to think carefully about whether you really need the item before you buy it."
Glamping, a portmanteau of glamorous and camping, and which means camping with amenities and comforts, has become popular in China in recent years.
Campers, who are usually family or a group of friends, pack up a folding table and chairs, cooking tools and food ingredients and put them in their car trunk, to get away from the cares of life and spend time together.