Xi proposes Global Security Initiative
Share - WeChat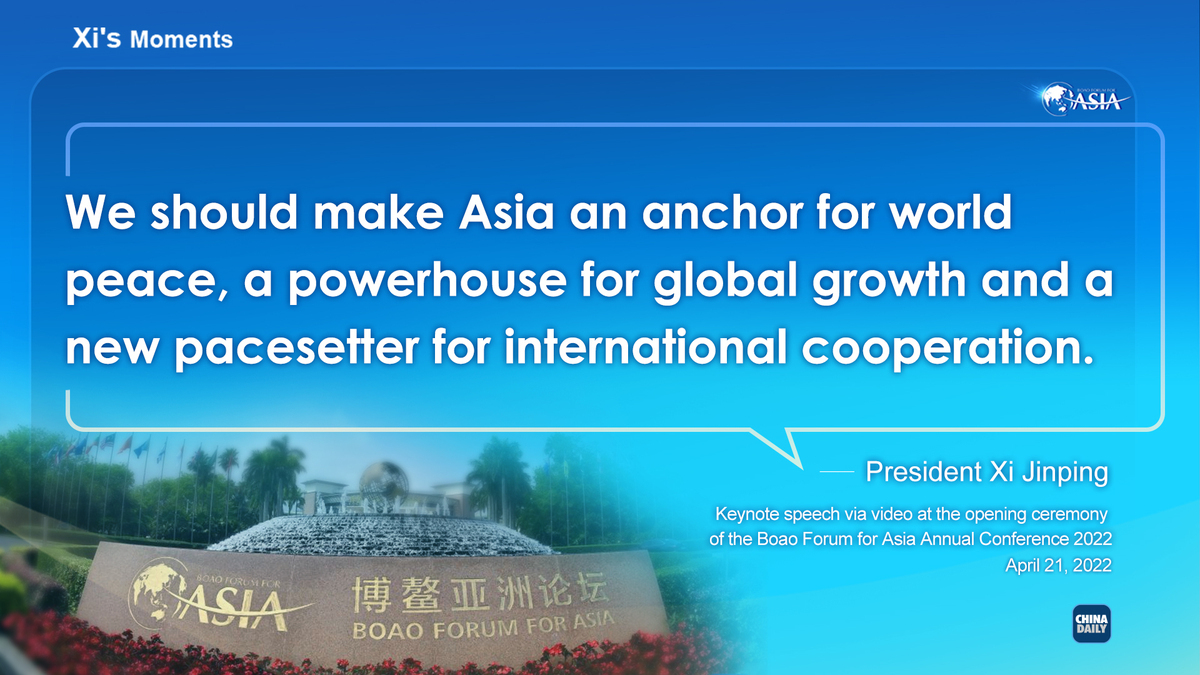 Xi called for efforts to strengthen the growth and development of Asia, saying that Asian nations should resolutely safeguard peace in the region, vigorously advance cooperation and jointly promote unity.
He underscored that the fundamentals of the Chinese economy-its strong resilience, enormous potential, vast room for maneuver and long-term sustainability-remain unchanged, and the nation's faith in and commitment to reform and opening-up will not waver.
Georgieva, the managing director of IMF, said in a prerecorded speech that China's actions to counter its slowdown and achieve its growth target are vital to global recovery.
"But the solutions for the global economy go beyond any one country. Countering the far-reaching damage of these back-to-back crises, and the risks we face in a more shock prone world, requires stronger international cooperation," she said.