CATL plans 30 fast battery-swap stations in Xiamen
Share - WeChat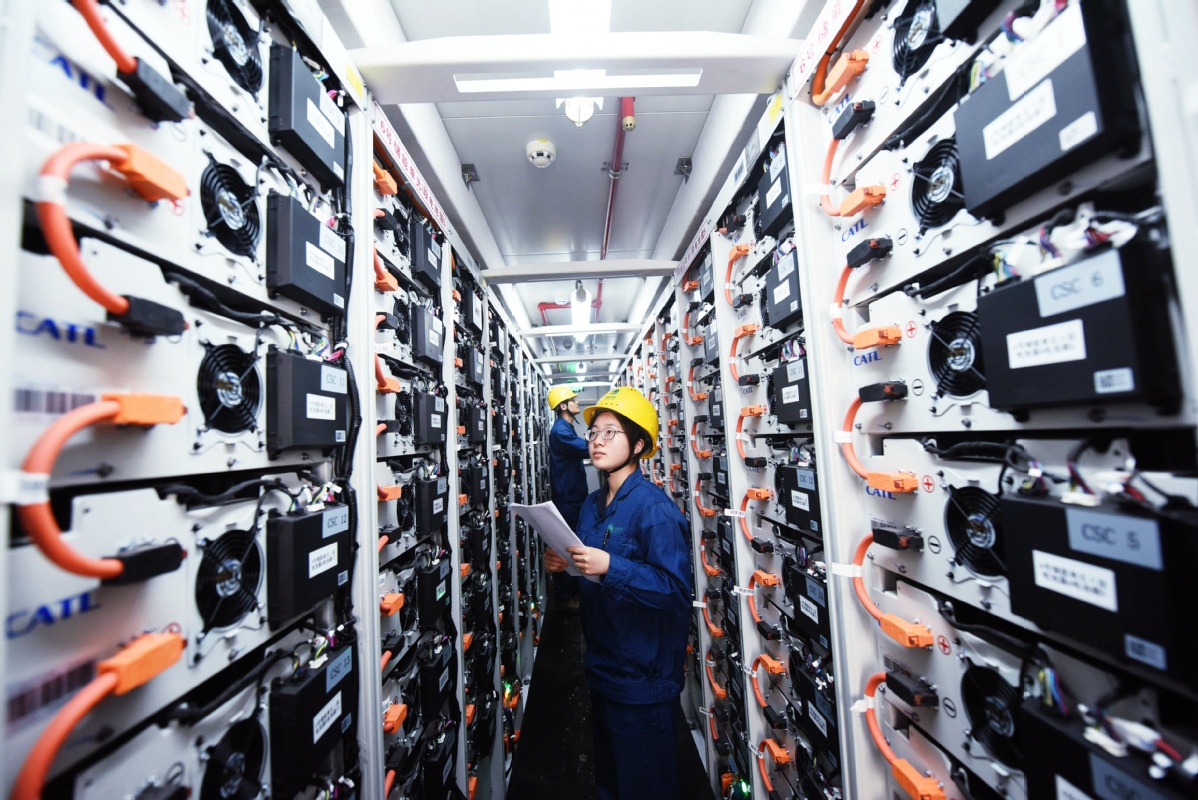 Contemporary Amperex Technology Co Ltd said it expects to open 30 fast battery-swap stations in Xiamen, Fujian province, by the end of this year, after the battery giant started offering its first battery-swap services in the city on Monday.
The first four fast battery-swap stations, located in the city's Siming, Huli and Haicang districts, enable users to rent battery blocks and directly change their batteries without stepping out of their vehicles.
Renting a single battery block currently costs 399 yuan ($62.56) per month and can support a vehicle journey of about 200 kilometers. The charge is almost the same as that for the fast-charging service, the company said.
CATL confirmed to China Daily that it "has inked cooperation deals with several automakers", which, according to industry insiders, is important, as only when more vehicles support such battery swapping models can the business be profitable and expand.
Currently, vehicle makers offering battery swapping services including Nio and BJEV, the new energy arm of State-owned BAIC Group, only offer such services for their own branded cars.
"A major bottleneck within the country's battery swapping business is that there isn't a uniform standard for battery models and packs for different car brands. Also, many automakers are unwilling to launch standardized battery packs due to profitability concerns, meaning that many cars don't support battery swapping," said Zhang Xiang, an auto expert and researcher from the North China University of Technology.
At a news conference in January, the company introduced a battery swap version for FAW Group's Bestune NAT multipurpose vehicle and said more models will be included in the future.
Chen Weifeng, general manager of Contemporary Amperex Energy Service Technology Ltd, a subsidiary of CATL and operator of the new service, said the battery is currently compatible with 80 percent of global battery electric vehicles, and will be compatible with all pure electric models over the next three years.
The move came as China's NEV consumption has maintained strong momentum in recent years. More than 3.52 million electric cars and plug-in hybrids were sold last year, the fastest growth rate since 2016, according to the China Passenger Car Association.
"The battery-swap business model can maximize the value of each battery and reduce waste of resources. It has strategic importance for China as costs of raw materials of vehicles continue to rise globally but the country relies heavily on imports of materials like lithium, nickel and cobalt," said Zhou Ershuang, an analyst from Soochow Securities, in a note.
The Ministry of Industry and Information Technology started promoting battery-swap business models for NEVs in October, with 11 cities including Beijing being the first batch of trial cities.
By the end of 2021, the country had built 75,000 charging stations, 2.617 million charging piles and 1,298 battery-swap stations, the ministry said.