Xi proposes Global Security Initiative
Share - WeChat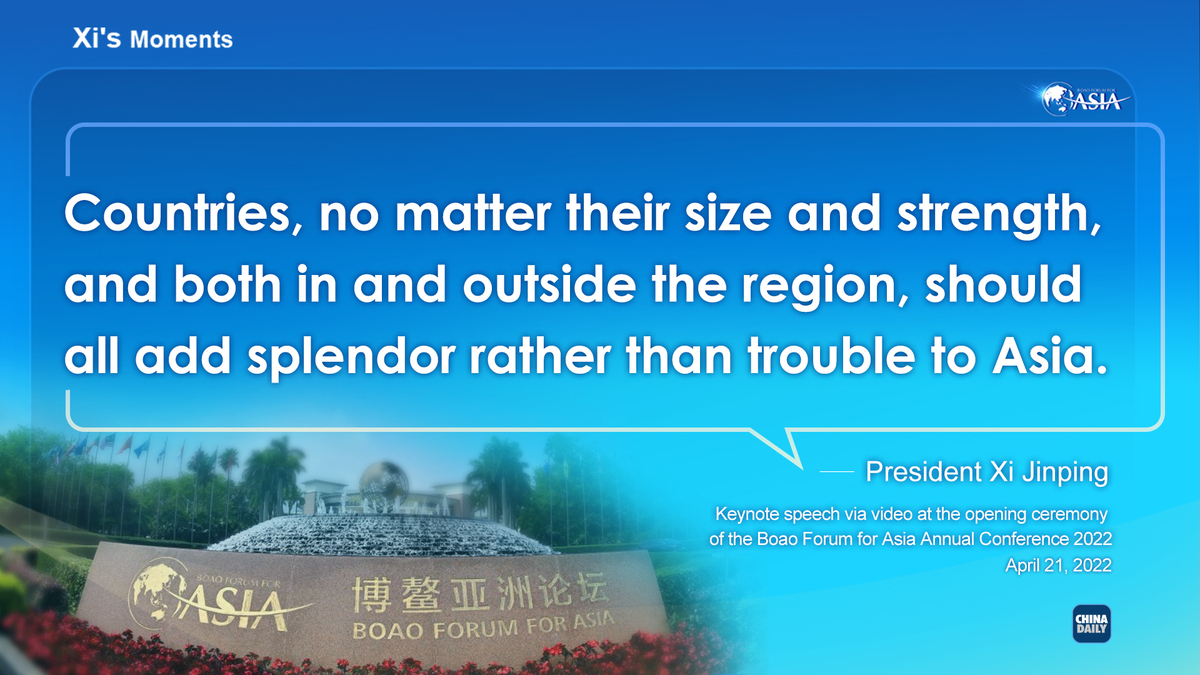 "Faced with the many challenges, we must not lose confidence, hesitate or flinch. Instead, we must firm up confidence and press ahead against all odds," Xi said.
He stressed the significance of working together to defend people's lives and health, saying that countries must support each other, better coordinate their response measures and improve global public health governance.
In promoting economic recovery, Xi underlined the need for greater macro policy coordination and to turn to science and technology for more growth drivers, keep global industrial and supply chains stable, and prevent serious negative spillovers from policy adjustments in some countries.
The international community has evolved so much that it has become a sophisticated and integrated apparatus, he said, adding that acts to remove any single part will cause serious problems to its operation.
The president expressed his disapproval of unilateralism, the excessive pursuit of self-interest, the practices of decoupling, supply disruption and maximum pressure and attempts to forge "small circles" or to stoke conflict and confrontation along ideological lines, stating that such acts are doomed to fail.
"It is particularly important for major countries to lead by example in honoring equality, cooperation, good faith and the rule of law, and act in a way befitting their status," he said.