Athletes get a winning menu on diet of success
Share - WeChat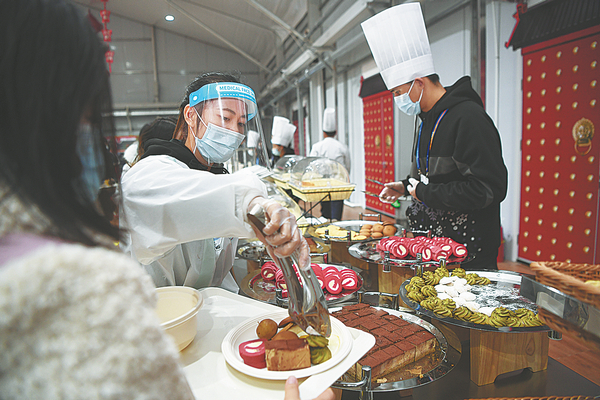 "I started eating them on the first day. And then for breakfast, lunch and dinner," Spiteri said in an interview with Chinese media.
However, surprisingly, little sesame balls turned out to be her favorite Chinese snack there. "You know the little sesame balls… deep fried, rolled with sesame seeds, chewy with red beans inside," she said.
"I want to eat a hundred of those."
At the last meal in the Olympic Village, Spiteri didn't forget her buns.
"Goodbye to the amazing workers who served our food every day," before smiling for a photo taken with canteen workers as she held a red bean bun.
Contact the writer at yangfeiyue@chinadaily.com.cn
Most Popular