Athletes get a winning menu on diet of success
Share - WeChat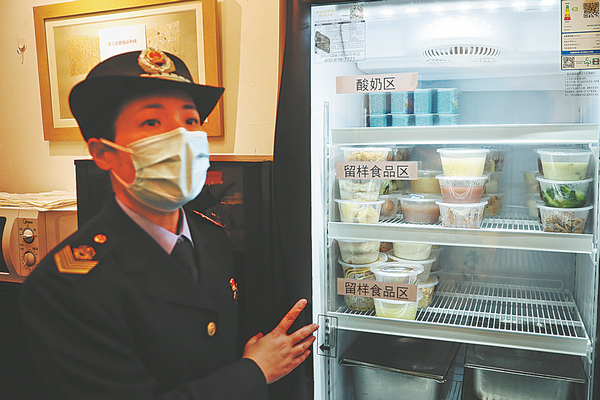 "Everything has gone well so far," Liu says, noting that the team is now gearing up to serve the Paralympic Winter Games, which start on March 4.
At Yanqing Winter Olympic Village, chefs have gone out of their way to help athletes better appreciate Chinese food.
"Many foreign athletes didn't know how to properly enjoy spicy hotpot and instant-boiled mutton, (such as) how much sesame sauce and Chinese chives should be put in," says Yang Chen, head chef at the athletes' canteen in Yanqing.
They concocted the sauce with the right amount of ingredients for the athletes.
"We just want to spread Chinese gourmet food culture," Yang says.
The Yanqing Olympic Village hosted 1,300 athletes from 87 delegations.
More than 160 chefs were working three shifts to ensure an efficient 24-hour canteen operation.
New dishes were plated every two hours, and all dishes were served at above 65 C, ensuring athletes always had hot meals, according to Yang.
Approximately 200 dishes were available and they were rotated every 8 days to satisfy different tastes.
Each dish had an introductory card nearby, providing the name of the dish, nutritional information and a list of ingredients, so athletes could stay on top of their intake.
In Beijing's Haidian district, a total of 28 catering service providers were working around the clock for the Winter Olympic events in Haidian, such as the Capital Indoor Stadium and the Wukesong Sports Center.
The district market supervision authority stepped up efforts on every link of the catering chain, including food processing, cleaning, cooking, delivery and freezer storage management.
"We carried out the whole chain risk screening on the key links," says Xia Pingping, an official with the district supervision bureau.
Most Popular