Weaving glory
Share - WeChat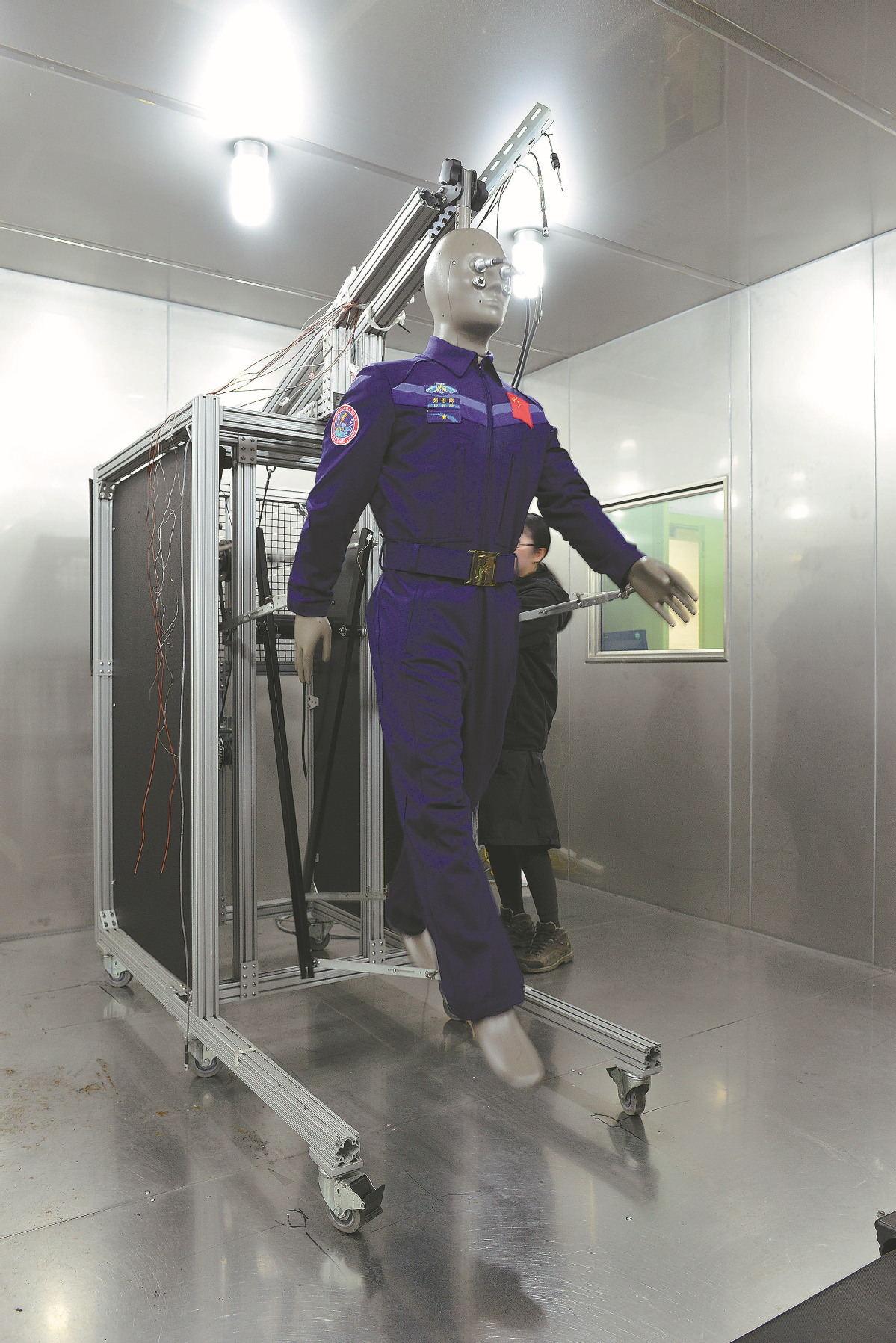 Spreading wings
The university's innovation prowess has also been gradually extended to the aerospace industry.
Pan Ding from the college of materials helped the country become one of three nations to master the technology required to produce aerospace-grade high-purity viscose-based carbon fiber.
Han Wenjue, who's also from the university, played a pivotal role in designing the passivated glass for the flight used in the Shenzhou V mission, which carried Yang Liwei, China's first astronaut, to space in 2003.
Another researcher, Zhang Weiyuan, and colleagues used a thermal manikin to collect data related to metabolic energy, heat transfer and skin temperatures of astronauts under simulated space conditions.
The university's Protective Clothing Research Center conducts research on protective clothing for activities related to high altitudes, antiterrorism, disaster prevention and emergency rescue.
Today, the university's fashion-design students are frequently seen at fashion weeks.
The university has held a series of high-level international academic conferences, including the 83rd Textile World Conference and the Textile and Fashion Education World Conference, both of which have forged closer ties with more than 160 universities and enterprises across the world.
The university has also provided textile-related teaching resources in the Xinjiang Uygur autonomous region and launched the world's first Confucius Institute with a focus on textiles at Moi University in Kenya.
Former vice-chairman of the Chinese People's Political Consultative Conference National Committee, Chen Jinhua, once commented that, as "the cradle of talent in the textile industry", Donghua University has helped China to become a major textile producer in the world.
The university now has three campuses in Shanghai's Songjiang and Changning districts. It's no longer just a specialist college but an institution that teaches engineering, art, science, management and other disciplines.