Weaving glory
Share - WeChat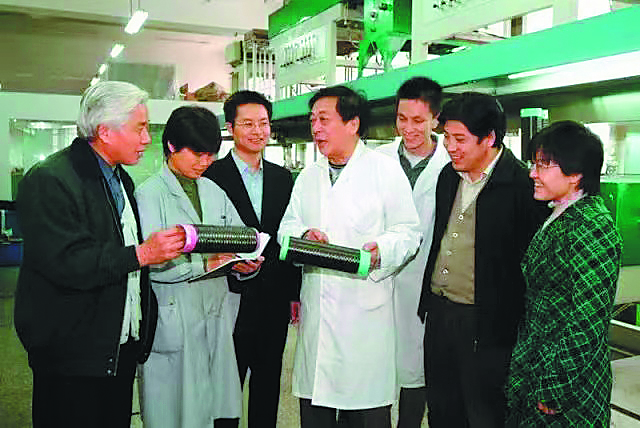 Led by Wei Dachang from its department of textile machinery, the university started to explore high-speed spinning equipment and polyester-filament spinning technology in the 1970s. A team of 80 experts from different departments then spent eight years researching such areas, resulting in the debut of high-speed spinning in China in 1985.
The university won the special prize for scientific and technological achievement given by the Shanghai Textile Bureau that same year. It was also included in the national plan for tackling key problems in science and technology during the Sixth Five-Year Plan (1981-85) and named the winner of the second prize in the National Science and Technology Progress Awards in 1987.
The team mastered the process of spinning 6,000 meters of polyester filaments a minute in 1991 and won the gold award at the first Shanghai Science and Technology Expo.
Because of these achievements, the high-speed spinning engineering group went on to undertake nine projects in Shanghai and Jiangsu, Zhejiang and Guangdong provinces, starting in 1991. By 1993, the annual production of polyester filament in China reached 24,000 metric tons, while the output value of the material stood at 336 million yuan ($52 million).
"The projects have not only produced remarkable economic benefits, but also brought huge social benefits. Besides directly supporting many enterprises, they have played a key role in promoting the development of China's chemical-fiber industry," Zhang says.
The university has received nearly 50 national awards related to science and technology since 1985.