Wuhan wraps up second Hu Sheguang Intl Fashion Week
Share - WeChat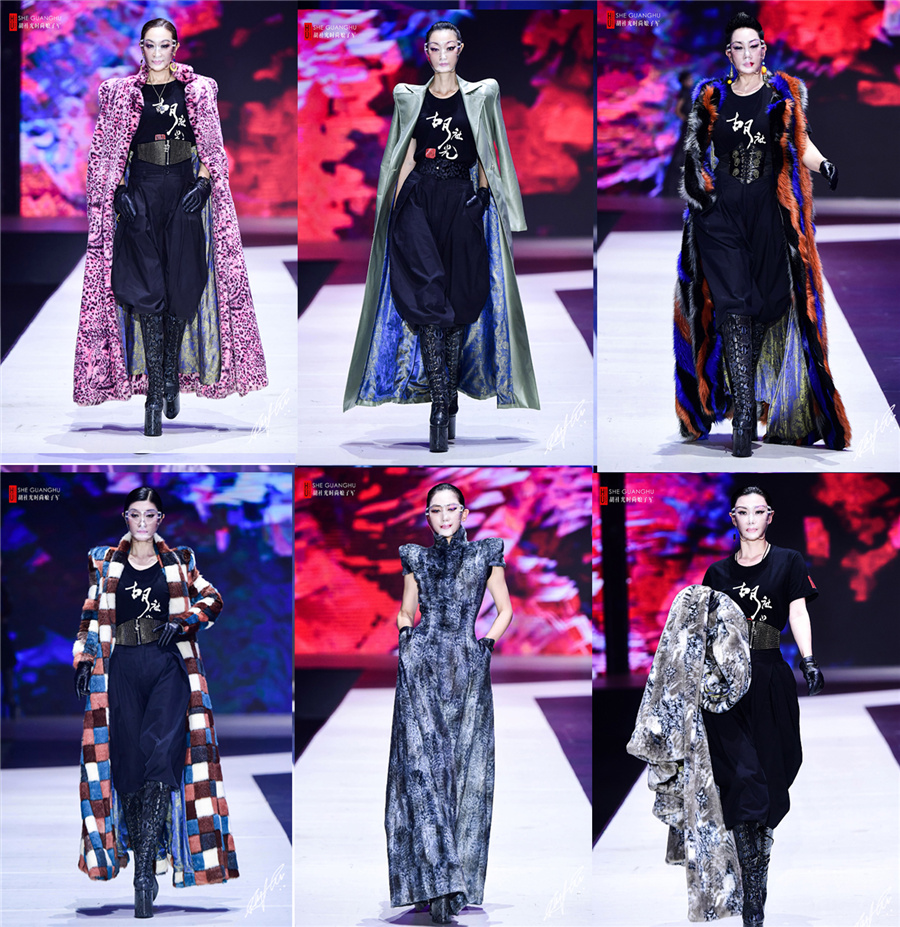 From Oct 8 to 9, the second International Fashion Week of Hu Sheguang's Team of Female Models was held at the Wuhan Culture Expo Center, with six fashion shows in total.
This season, Hu made "Silk Road•Modernity" his theme and used legendary figure Audrey Hepburn as inspiration to create a new image of contemporary women. Hu, like many other designers, has recently been exploring the diversity of female identity in a male-dominated world. In the 4,000-square-meter "Wuhan Living Room", more than 500 women in Hu Sheguang's Team of Female Models walked on the runway from all over the world.
With strong colors like purple, gray, yellow, red, white and black, this collection creates a memorable visual impact and helps models feel confident and invincible.. "Fashion is not confined by age," Hu said. "My collection this time will be inspirational for women of all ages."