Genderless fashion finds growing fans of inclusive style in China
Share - WeChat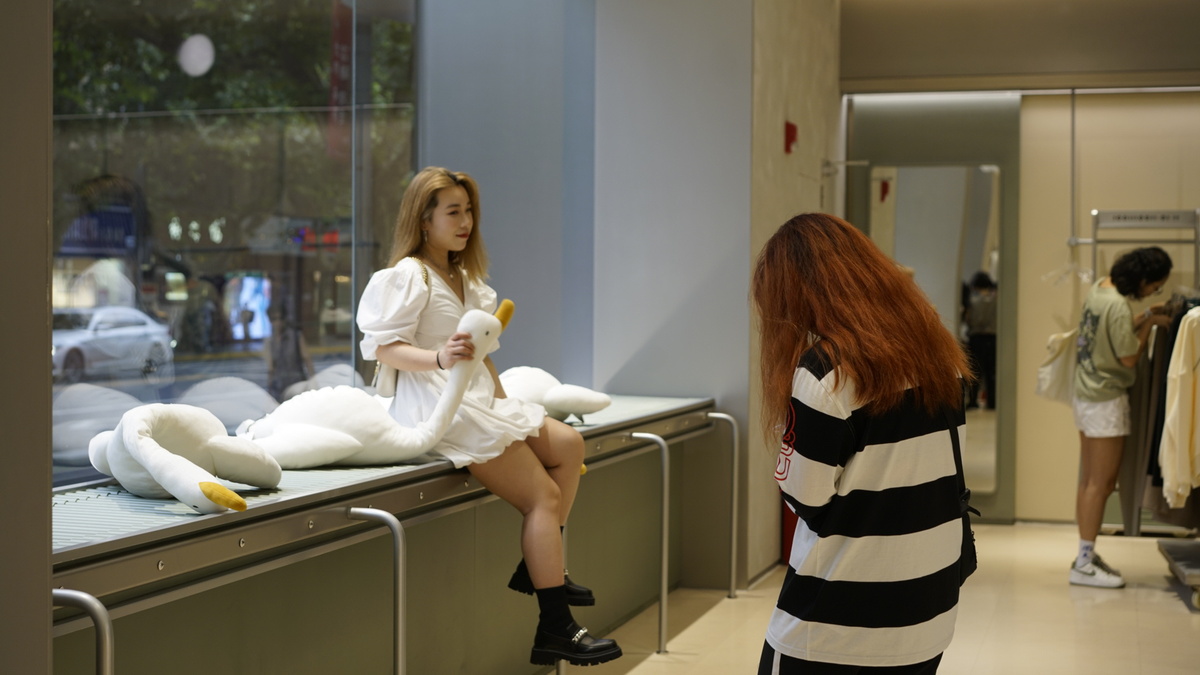 Bosie's Tmall store has 350 million followers, many of the post-1995 and post-2000 generations
After setting up its first brick-and-mortar store in the Hangzhou Kerry Centre in 2019, Bosie went on to establish 26 stores in 16 cities such as Hangzhou, Shanghai, Beijing and Guangzhou.
However, the 2,000-square-meter flagship store opened June 25 on Shanghai's Huaihai Road marked an important step for the brand.
Themed planet, the two-story flagship store can be divided into four areas: apparel, accessories, children's clothing and pets, and catering and retail. It has also designated several corners specially designed for taking photos, including the selfie fitting room that lets customers create photo stickers.