Han-Tibetan couples reflect region's love of unity
Share - WeChat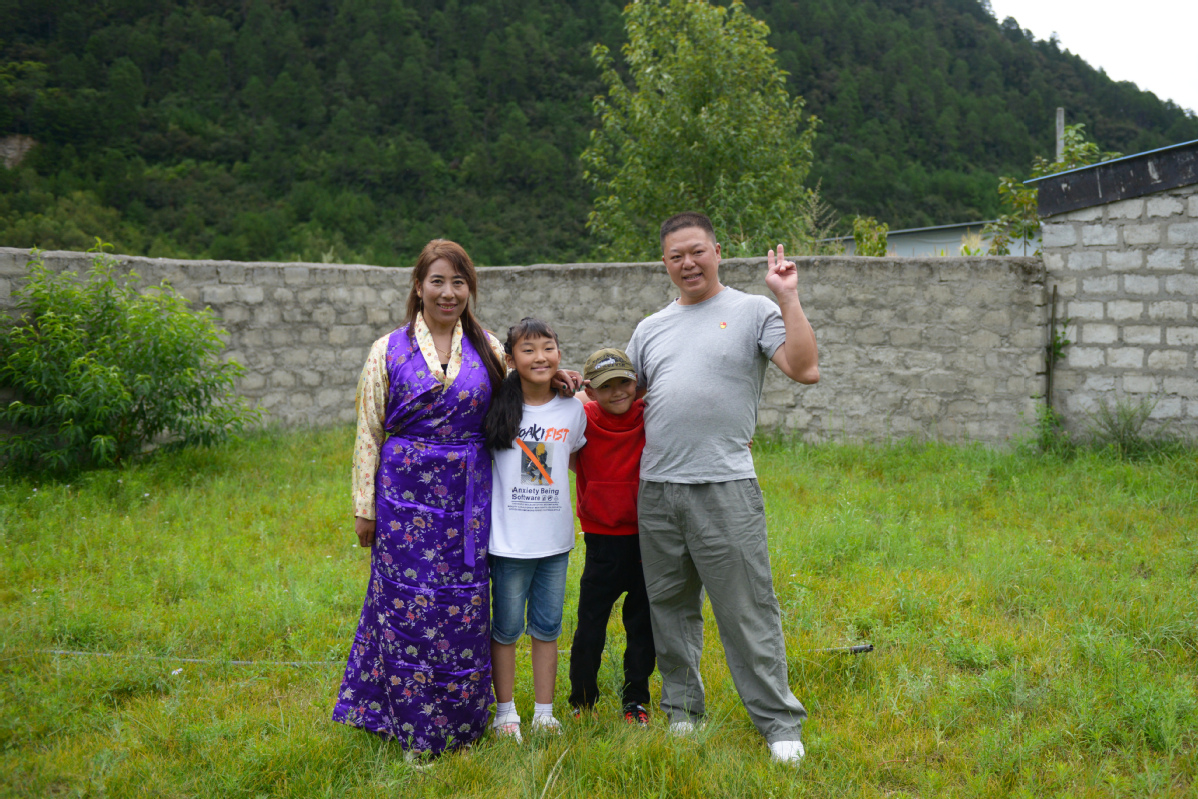 In 2004, when Zhou Jingming from Leshan, Sichuan province went to Yigong in Tibet to earn a living, a local woman named Nyima Lhamo who was running a small shop in the village caught his eye.
Although interested in Zhou as well, Nyima Lhamo was afraid to love again, still stung by the memory of her previous marriage, an arranged one which had left her feeling unhappy and trapped.
After spending time together over three years, the two tied the knot in 2012, and have been managing a restaurant together since then.
A year ago, the couple also set up a new hotel with ten guestrooms, offering Tibetan-style homestay experiences to tourists who come to Bomi.
"We earn about 300,000 to 400,000 yuan per year nowadays, a very satisfying income," Zhou said.
As Zhou was elected as a deputy to the National People's Congress in the township this year, he has a responsibility for local rural revitalization, and will devote himself to increasing the income of rural residents and diversifying the town's business models, he said.