Han-Tibetan couples reflect region's love of unity
Share - WeChat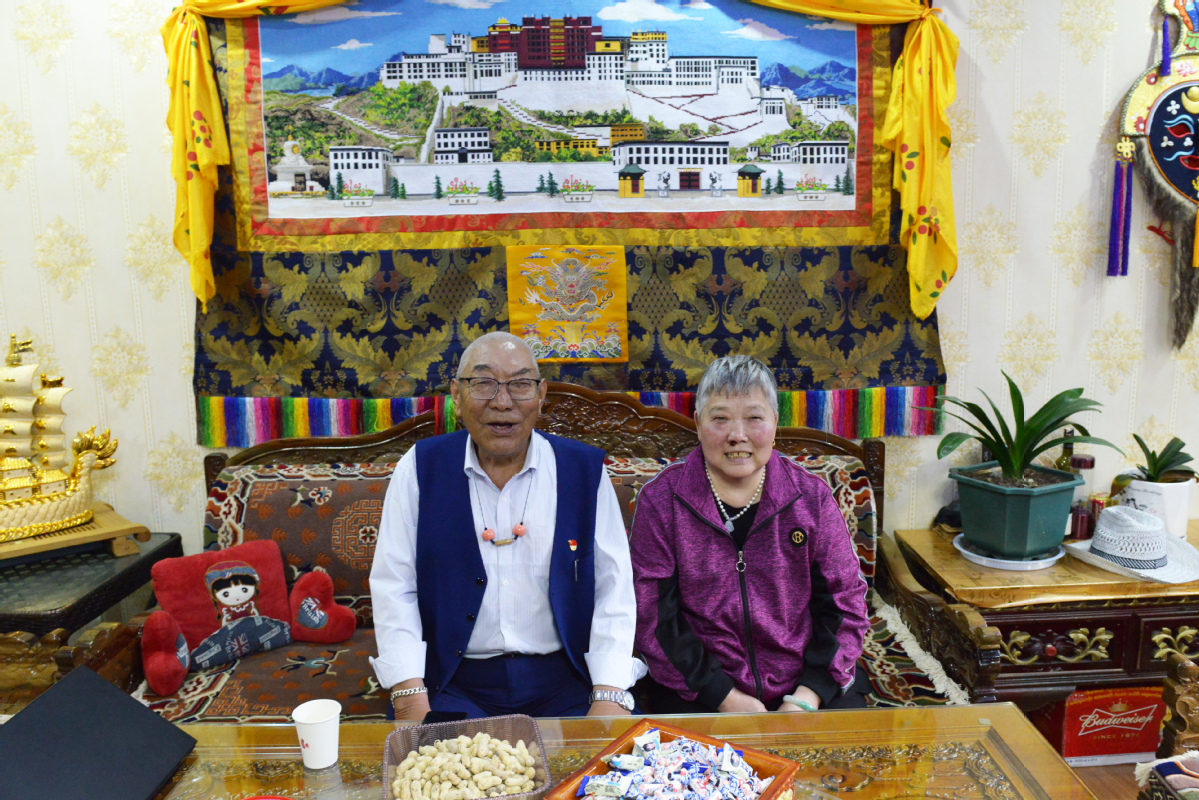 The Sichuan-Tibet highway, with a length of 2,142 kilometers, begins in Chengdu of Sichuan province and ends at Lhasa in Tibet autonomous region.
Opening on Dec 25, 1954, the road has built up not only economic ties between two regions, but also a love story lasting over four decades.
Jamyang Choephel, a car mechanic born in Bomi county, had been traveling with the trucking team transporting goods and materials from Sichuan to Tibet since the mid-1960s.
He met Du Yingfang, a Chengdu woman, via a mutual friend, and the two got married in 1976.
"At first, all of my friends were curious why I married a Han woman, because intermarriage between different ethnic groups was quite rare at that time," Jamyang Choephel said.
Despite the misunderstandings of others, the couple live a simple but happy life for over 45 years and have two kids, who are already grown, with their own jobs and families.
"It used to take over seven days from Chengdu to Bomi by car, on a very bumpy and muddy road," said Jamyang Choephel.
As the central and local governments invested heavily in improving the highway's traffic capacity and safety, almost all of the sections on the road have been widened and asphalted.
"Every year we will go back to Chengdu to celebrate the Spring Festival, by plane or by car. It's more convenient than before!" Du said.