NEVs make up 10% of China's vehicle sales in first 7 months
Share - WeChat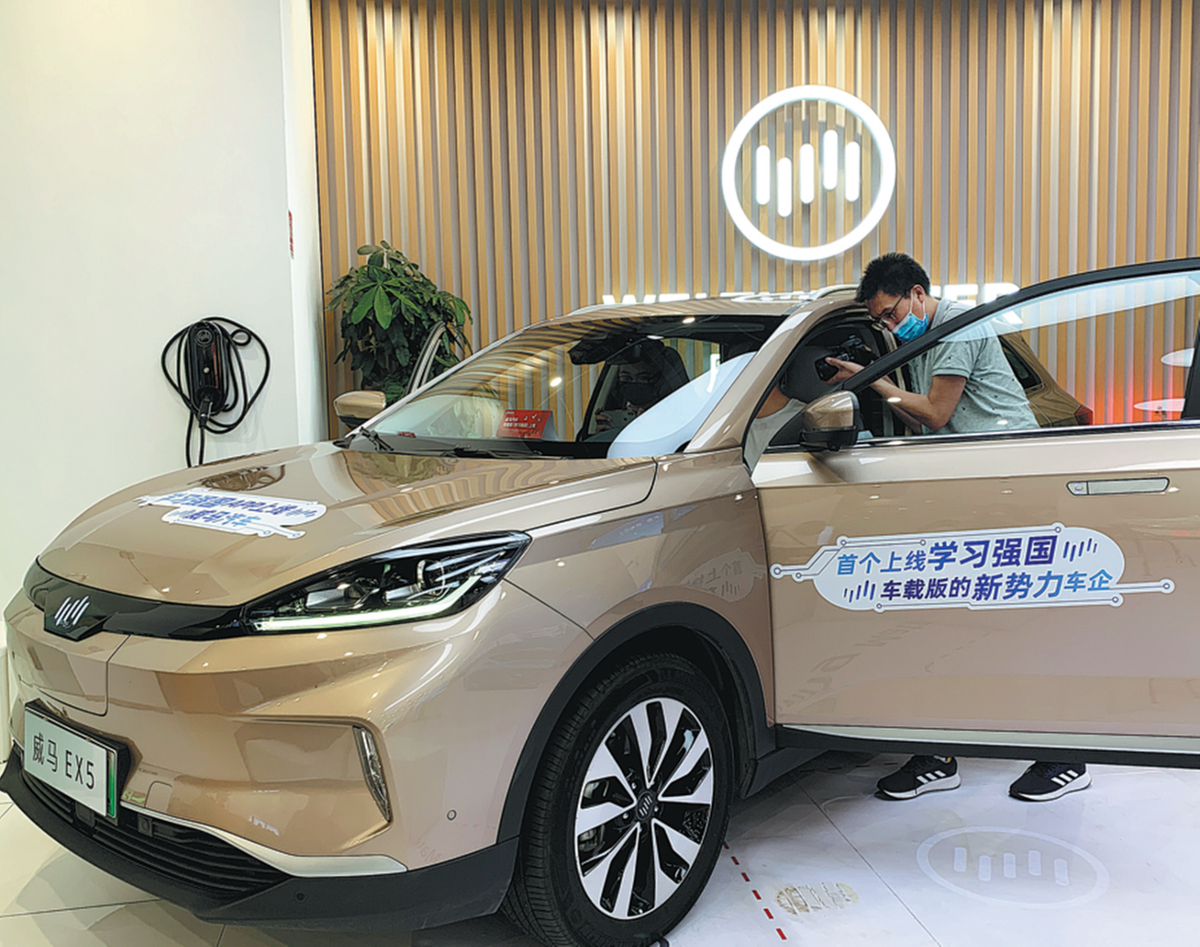 One in every 10 vehicles sold in China from January to July this year was a new energy vehicle, and their popularity is expected to grow further in coming months, according to a top industry association on Wednesday.
A total of 14.76 million vehicles were delivered in the first seven months this year, and of them 1.48 million were electric cars and plug-in hybrids, according to the China Association of Automobile Manufacturers.
"The sales from January to July are already higher than those in any previous whole year," said the association. It estimates that NEV sales could reach 2.4 million this year, up from its previous estimate of 1.8 million.
The NEV segment has been growing fast in China, as more and more private car owners are considering such vehicles as decent alternatives to gasoline vehicles.
Statistics from the association show that sales of electric and plug-in hybrid family cars totaled 1.4 million in the first seven months, accounting for 94.6 percent of China's total NEV sales in the period.
In July, five carmakers sold over 10,000 NEVs in China, according to the China Passenger Car Association.
BYD ranked first at 51,000 units. It was followed by Tesla, whose deliveries reached almost 33,000 units. SAIC-GM-Wuling came third at 27,000 units. GAC's Aion and SAIC each sold over 10,000 units in the month.
NEVs have also seen their proportion grow in China's vehicle exports.
Statistics show a total of 170,000 vehicles were shipped overseas in July, up 180 percent year-on-year. Of them, over 31 percent were electric vehicles and plug-in hybrids.
Cui Dongshu, secretary-general of the China Passenger Car Association, said Tesla alone sold over 20,000 China-made vehicles in overseas markets in July.
He estimated that Tesla's total exports from China could reach 100,000 this year. Tesla exported almost 30,000 vehicles in the second quarter from its Shanghai plant.
"Due to strong US demand and global average cost optimization, we have completed the transition of Gigafactory Shanghai as the primary vehicle export hub," said Tesla in a statement.