Art of glass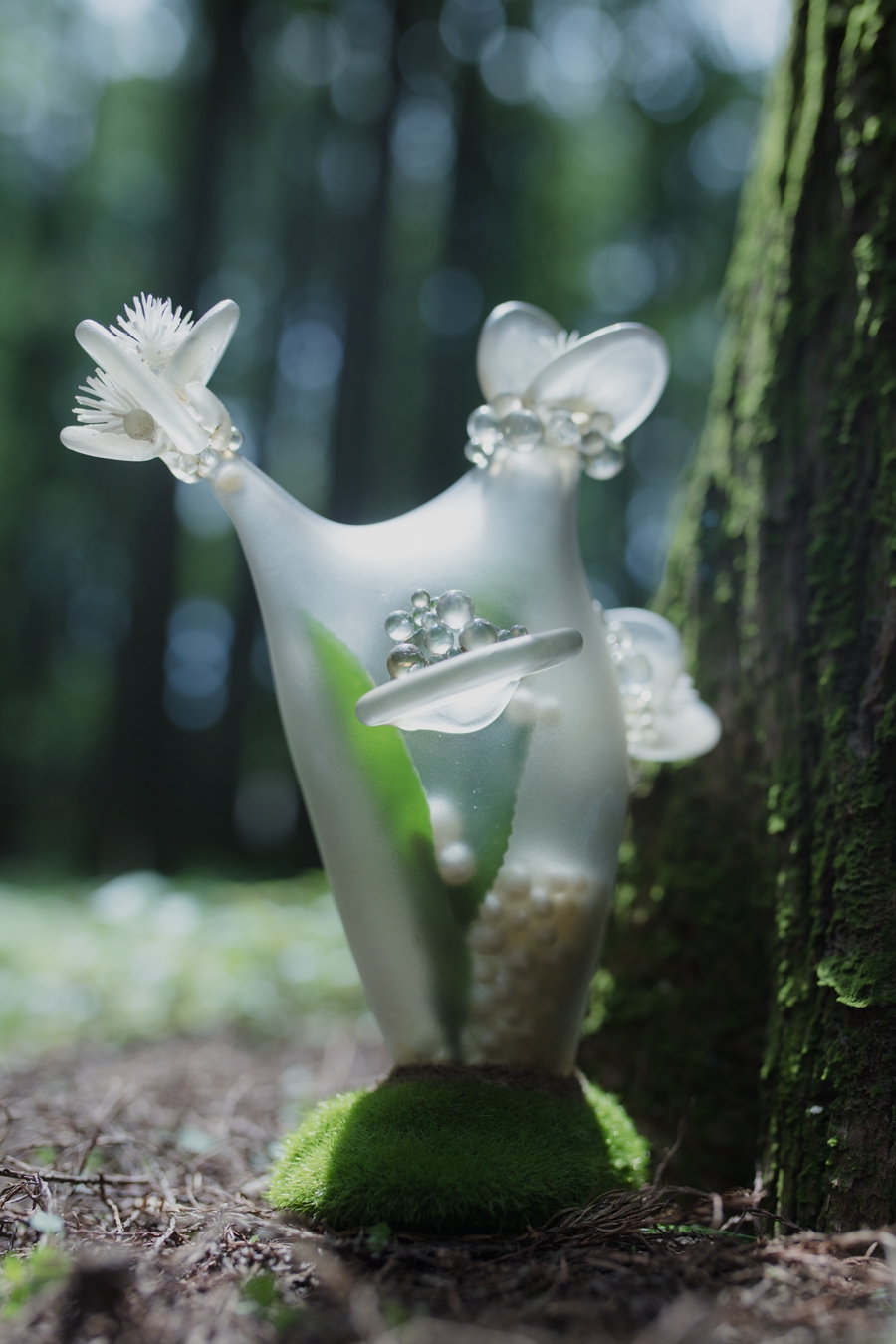 In one of her earlier works from 2013, she made a pair of white shoes based on her childhood memories of growing up in Beijing. The artwork, entitled Bai, combines kiln-formed glass and mixed media, such as tea.
She has used tea, which is deeply associated with traditional Chinese culture, in her work since she accidentally spilled some on a piece she was working on. As tea naturally absorbed into the glass, the artist was drawn to the color.
By combining tea and glass, Du has made artworks depicting swallows and leaves, through which she created a subtle language to tell her stories.
"A lot of my work is trying to capture a certain moment that I would not like to forget. All of them carry a subtle sense of belonging that I want to share with the viewer," Du says." I don't expect the viewer to have the same feeling as I do, but it is very exciting to see how people respond to a piece with their own personal memories and feelings. It is like having a silent conversation with them."