Art of glass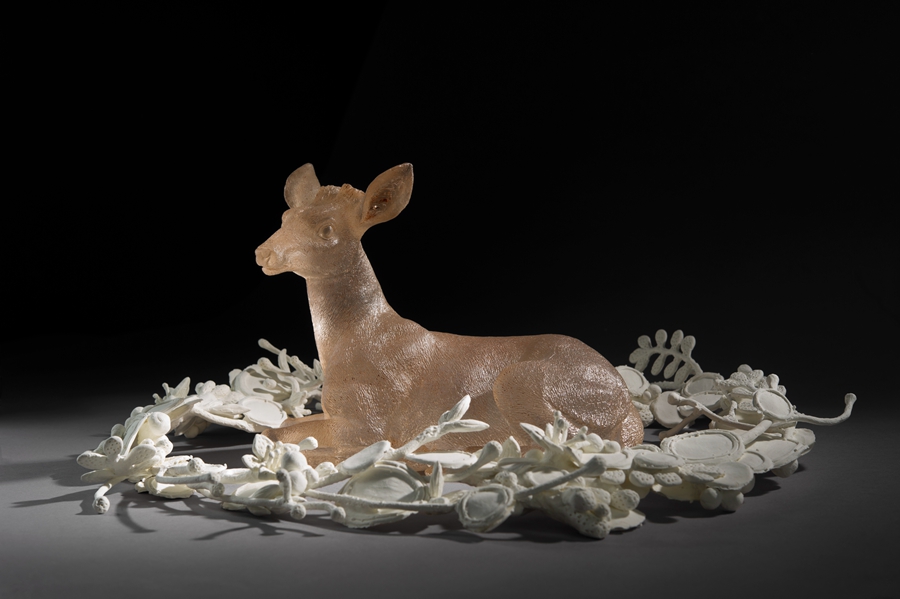 "I saw the greatness and the art in a commonly seen material. It is versatile in scale and color, which organically shaped my creativity," says Du, 33. "Personally, I am reticent when communicating with people I meet for the first time, but as an artist, I can talk with people through my artwork. Glass art is my language."
Inspired by Chihuly, she took the bold decision to embark on the further study of glass art at the Rochester Institute of Technology, where she obtained her master's in 2013-the first Chinese student to graduate from its school for American crafts.
After a few twists and turns, she managed to excel in the field and, after graduation, continued to work as an artist in residence as part of the school's art glass program.
However, it has not been easy and she has encountered numerous obstacles on her artistic journey. The process of creating her glass artworks has taken a physical toll, with Du enduring sleepless nights, starvation and even pain.