Art of glass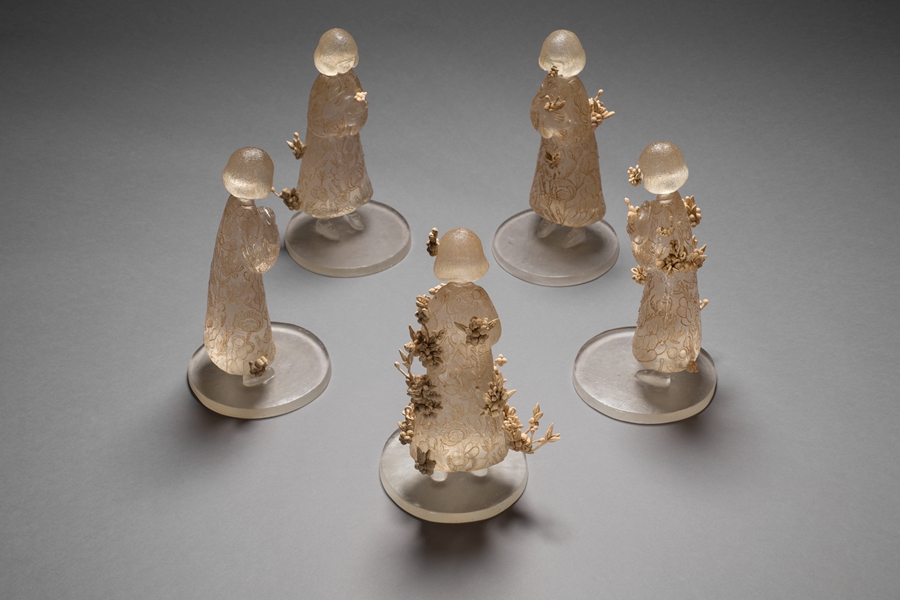 A good example of this process is her piece titled One Day, which comprises five different glass figures of a young girl. It took Du about three years to finish.
After picturing the piece, she began by sculpting the figures from wax, from which she made a mold. When clean, the empty mold was filled with pieces of glass and heated to about 1,000 C. As it melted, it formed a flame-red liquid which then cooled to form the glass artwork.
"When I start an art piece, even I myself don't have a clear idea, just a feeling," she explains. "However, as I work with the material, the piece grows organically, like it has its own personality.