Art of glass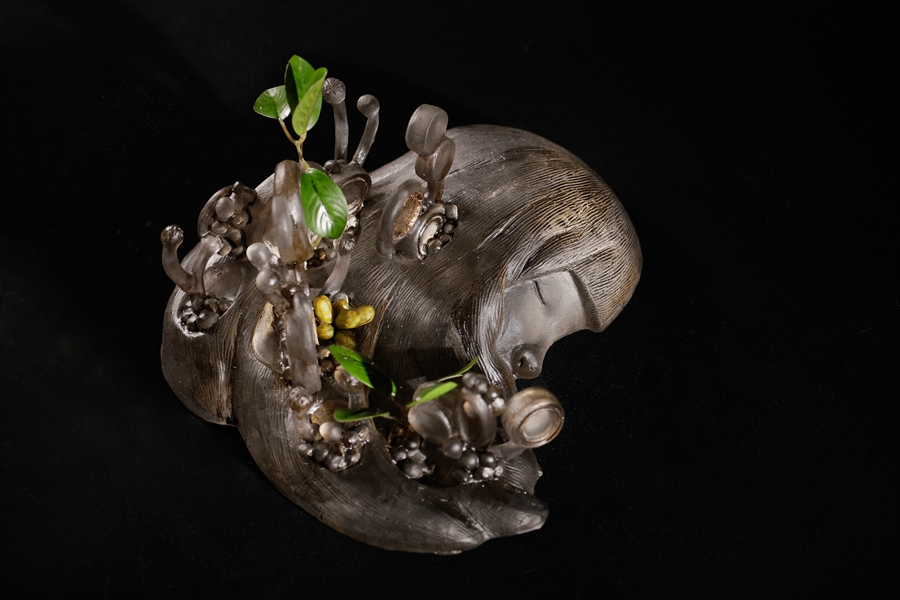 "Glass art technique is sophisticated. A small mistake can bring failure to the piece, such as the process of annealing, which puts the material under a lot of strain as it reaches room temperature and the glass may break as it cools."
During her six-year stay in the US, she polished her skills and experimented with her artistic ideas. Like many Chinese overseas students, Du struggled with the language barrier, academic issues and homesickness. In 2016, she returned to China.
"I once questioned my career as an artist, with the financial pressure and the fact that glass art has a minority appeal, especially in China. Many of my friends, who also studied glass art abroad, have given up the art form. It's really frustrating," Du says. "It seemed that I was the only one left behind while many others moved forward."
Her turning point came in 2016 when the artist won an honorable mention at the International Exhibition of Glass Kanazawa in Japan. As the first Chinese artist to win the prestigious award, it gave her confidence and made her more determined to pursue her glass art career.