The nation becomes WORLD CLASS
Share - WeChat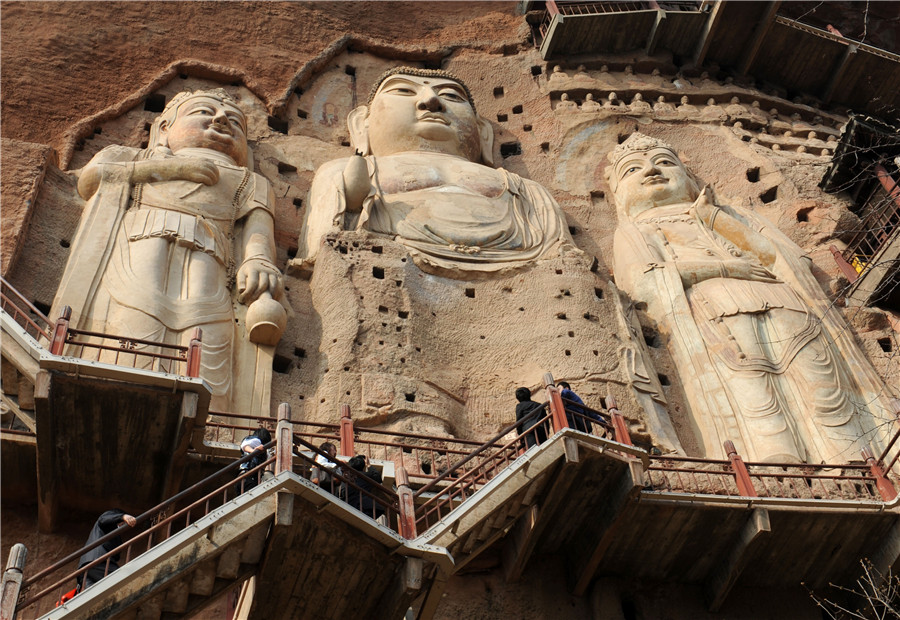 14. RELICS AND CULTURAL HERITAGE
China has made a significant investment in protecting cultural relics, saving a large number of them from destruction. By July, the country ranked first in the world with 55 World Heritage sites. Since joining the Convention Concerning the Protection of World Cultural and Natural Heritage in 1985, China has been one of the countries with the fastest-growing number of such sites.
15. APPS AND THE INTERNET
By placing innovation at the center of its overall national development strategy, China now has a booming mobile app market that is continuing to expand globally. The worldwide success of Chinese apps such as TikTok, known in China as Douyin, which has versions in 75 languages, and the app developed by the Palace Museum, which has been downloaded by more than 5 million users globally, are examples of the country's innovative ability.
16. ART
As the nation's economy has grown, the pursuit of art has intensified over the past 70 years, with the emergence of a number of dynamic and internationally renowned painters. Many foreign collections are also increasingly being exhibited in China for the country's art lovers to enjoy.