China's growth still robust amid pressure
Share - WeChat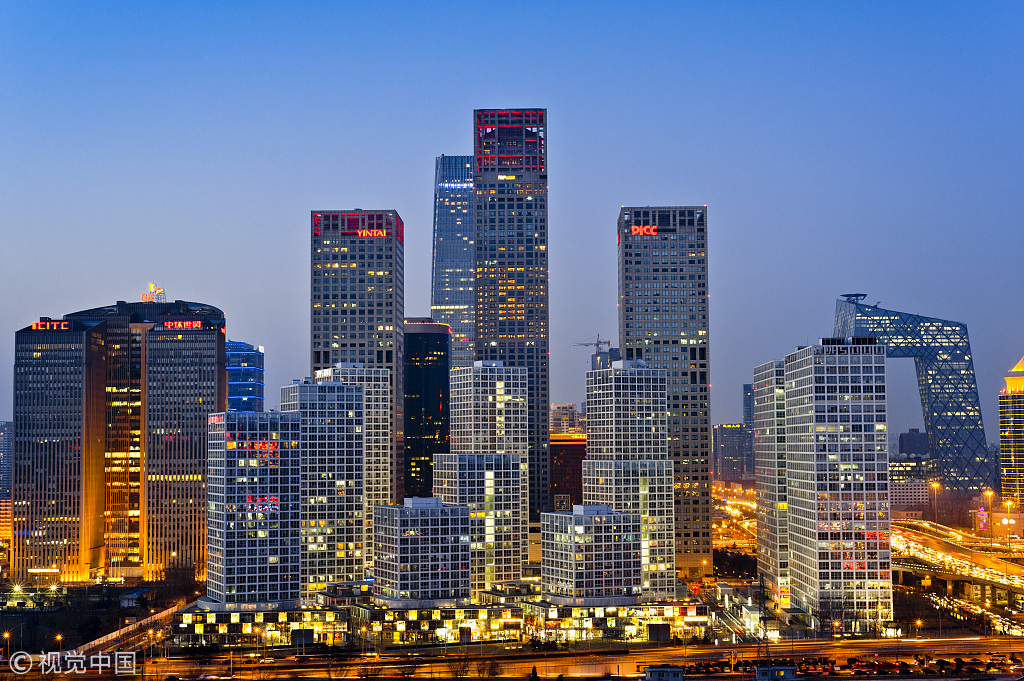 IMF: Global GDP expected to rise 3.2 percent in 2019, 3.5 percent next year
China's economic prospects remain robust despite sluggish global growth and the ongoing trade friction with the United States, officials and economists said on Friday.
"The country's positive economic fundamentals and long-term trajectory remain unchanged," Ning Jizhe, deputy head of the National Development and Reform Commission, said at the China Development Forum Special Session in Beijing on Friday.
China has all the confidence as well as capability to meet projected targets for economic and social development as the economy has strong resilience, great potential and ample room to maneuver, Ning said.
The world's second-largest economy expanded by 6.3 percent year-on-year in the first half of 2019, the fastest growth among all major economies worldwide, he said.
Global growth remains sluggish, with trade tensions being the biggest downside risk, said Gita Gopinath, director of the Research Department at the International Monetary Fund.
Additional tariffs between China and the US, including those already implemented and those announced-if they take effect-could cause a "quite significant" impact on global growth by reducing global GDP by 0.8 percent in 2020, Gopinath said at the session.
Global GDP growth is forecast at 3.2 percent in 2019 and is expected to improve to 3.5 percent next year, according to the IMF's World Economic Outlook released in July. Some analysts believe the IMF may downgrade forecasts in an updated outlook due out next month after some major economies reported softer growth for the second quarter.
China's growth is slowing down but remains "relatively robust", with HSBC's latest forecast for China's growth standing at 6.2 percent this year and 5.8 percent next year, Stephen King, a senior economic adviser at the bank, said on the sidelines of the session.
"By the standards of other countries, it (China's growth) is still very impressive," King said, adding that supply-side reforms and monetary and fiscal stimuli are expected to be stepped up over the next 12 months and partially offset impacts of the trade friction.
Over the long run, multiple factors should continue to drive China's growth, including closer connections between inland regions and the rest of the country as well as with Asia as a whole, and these will play "a big part" as the Belt and Road Initiative bears more fruit, he added.
In the face of downside pressure from abroad and at home, China will take stronger countercyclical measures including accelerating the issuance of special local government bonds and promoting a reduction in actual interest rates, Ning said.
The People's Bank of China will cut the required reserve ratio for financial institutions by 0.5 percentage point starting Sept 16, injecting more liquidity into the economy, the central bank announced on Friday.
Ning added that China will continue to pursue higher-quality opening-up to accelerate reforms and development.
Specifically, China is aiming to deepen practical international cooperation, expand access for foreign investment and create a world-class business-friendly environment.
He said the country will eliminate all remaining restrictions outside of negative lists for the access of foreign investment. And it will expedite drafting of supportive rules and regulations for the Foreign Investment Law, which will take effect on Jan 1.
Pascal Soriot, CEO of global biopharmaceutical giant Astra-Zeneca, spoke highly of China's key opening-up moves, saying, "It will stimulate investment from overseas to China and boost innovation in the country."
Soriot said he thinks innovation remains the most resilient part of the Chinese economy as the country transitions from making low-cost items to focusing on innovation and new technologies.
"The economy in China will still be robust this year," he added. " (Growth) will be a little bit less than expected, but it will still be more than 6 percent. We are constantly increasing our investment in China and expanding our presence to more regions of China."