China makes progress in external rebalancing: IMF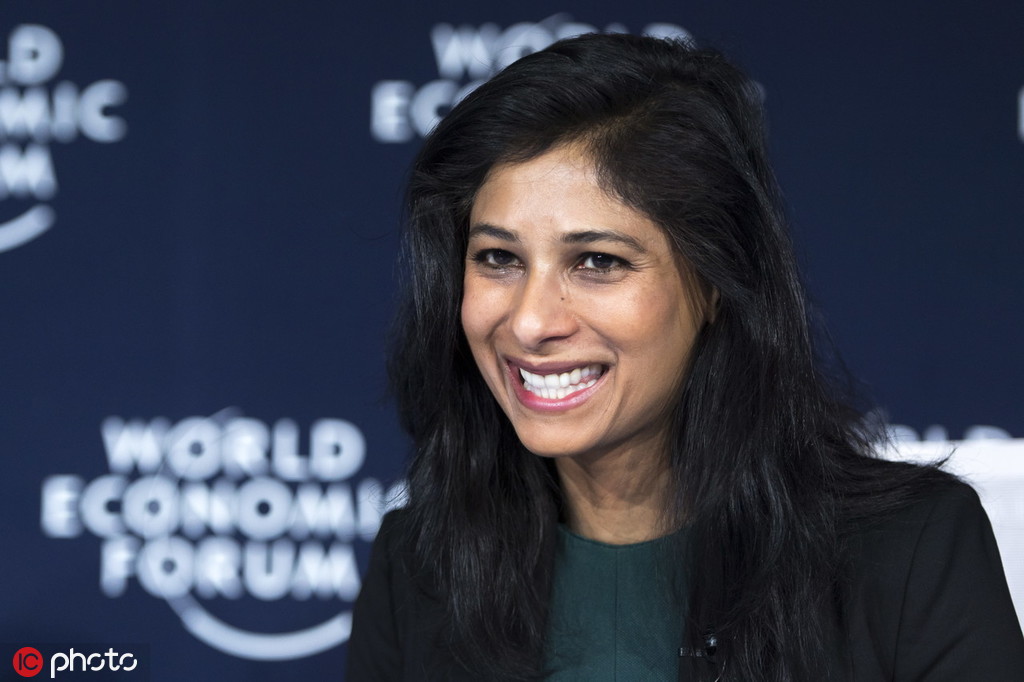 WASHINGTON - China's current account surplus in 2018 narrowed further, as its external position was assessed to be in line with fundamentals and desirable policies, reflecting progress in rebalancing, the International Monetary Fund said Wednesday.
"A noteworthy development is the continued narrowing of China's current account surplus against a backdrop of greater exchange rate flexibility and REER (real effective exchange rate) appreciation over the last decade," Gita Gopinath, IMF's chief economist, said at a press conference.
China's current account surplus continued its decline in 2018, reaching 0.4 percent of GDP in 2018, according to the IMF's newly released annual External Sector Report.
This mainly reflects a shrinking trade balance, driven by high import volume growth, and a continued increase in the services deficit, mostly driven by tourism, as well as higher prices of certain products.
In recent years, China's economy has become increasingly reliant on domestic demand rather than exports. According to the latest data from the National Bureau of Statistics, retail sales of consumer goods rose 8.4 percent year-on-year in the first half of 2019, with online sales surging 17.8 percent.
Viewed from a longer perspective, China's current account surplus has declined "substantially" relative to the peak of about 10 percent of GDP in 2007, reflecting strong investment growth, real effective exchange rate appreciation, weak demand in major advanced economies, technological upgrades in manufacturing, and a widening of the services deficit, the IMF report said.
In an overall assessment, China's external position in 2018 was broadly in line with the level consistent with medium-term fundamentals and desirable policies, which represents a change from earlier assessments of "moderately stronger."
Gopinath said achieving a lasting external rebalancing will require gradual reining in expansionary macroeconomic policies and adopting further structural reforms.
China's average REER rate in 2018 appreciated by about 1.4 percent relative to 2017, driven by the appreciation in the nominal effective exchange rate, the report said, adding that external balance assessment indicated that China's REER to be at the same level as warranted by fundamentals and desirable policies.
China registered a small net capital inflow of $30 billion in 2018, compared with net capital outflows of $103 billion in 2017, the report said.
Speaking of China's economy, Gopinath said it's important for China to continue its pivot toward more domestic demand driven growth, to ensure that there is less reliance on credit and to encourage the growth of the private sector.