Mystic charm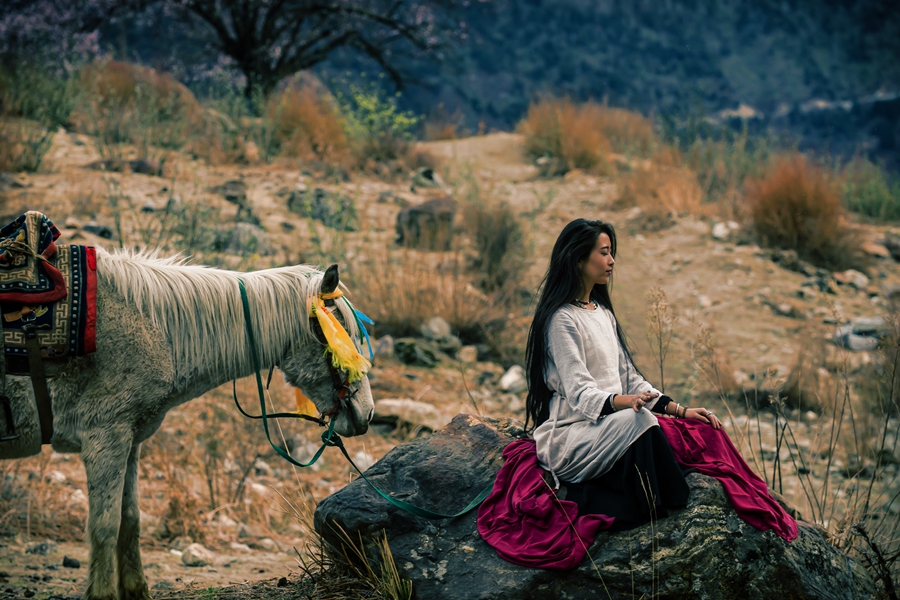 Yunggie Ma, whose music is inspired by Monba folk culture, is set to perform at the Stallion World Music Festival, Chen Nan reports.
When Yunggie Ma entered the room, she immediately made an impression on the audience. It might have been her waist-long hair or her bohemian dress. When she started to sing, people applauded her powerful voice. The soft-spoken 33-year-old ethnic Monba singer asked them: "What did you see through my chanting?"
"I saw tropical rainforests," said an audience member. "I saw mountains," replied another.
"I am glad that the melody took you on different journeys," Yunggie Ma replied. She was performing in Chengdu, Sichuan province, and announced her upcoming shows, set to take place there and in Shanghai.