Festival to feature performances by foreign musicians in 4 Chinese cities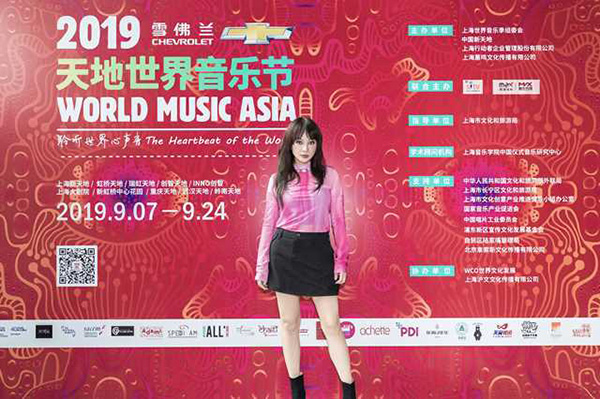 The World Music Asia festival will take place from September 7 to 24 in four cities of China.
Thirty bands and music groups from more than 20 countries and areas will present altogether 62 concerts in Shanghai, Wuhan; in Hubei province; Foshan in Guangdong province and Chongqing.
The event, which is a part of the Belt and Road Initiative, will feature Grammy Award winner bass and percussion duo Yossi Fine & Ben Aylon and the Huu Bac Quintet, a band that combines Chinese and Vietnamese traditional instruments with jazz.
A special part of the festival this year is Her Voice, featuring women musicians such as the Nelida Karr Ensemble from Equatorial Guinea; Portuguese Fado singer Lula Pena and Ana Alcaide from Spain, who is dedicated to the research and performance on ancient music instruments.
The festival, hosted by Xintiandi, a real estate brand in China and World Music Shanghai, is an annual event with free concerts on the Xintiandi premises all over the country.
This year the festival has a new collaboration with the musicians-in-residence project under the British Council and PRS Music Foundation.
And British musicians from the project, such as Love Ssega, Jasmine Rodgman and Peacock Angell, will join hands with Chinese musicians to present their creations during their residence in different parts of China.
Also, the festival this year will feature a children's band, as well as special concerts for family audiences at the New Hongqiao Central Garden of Shanghai.