Mystic charm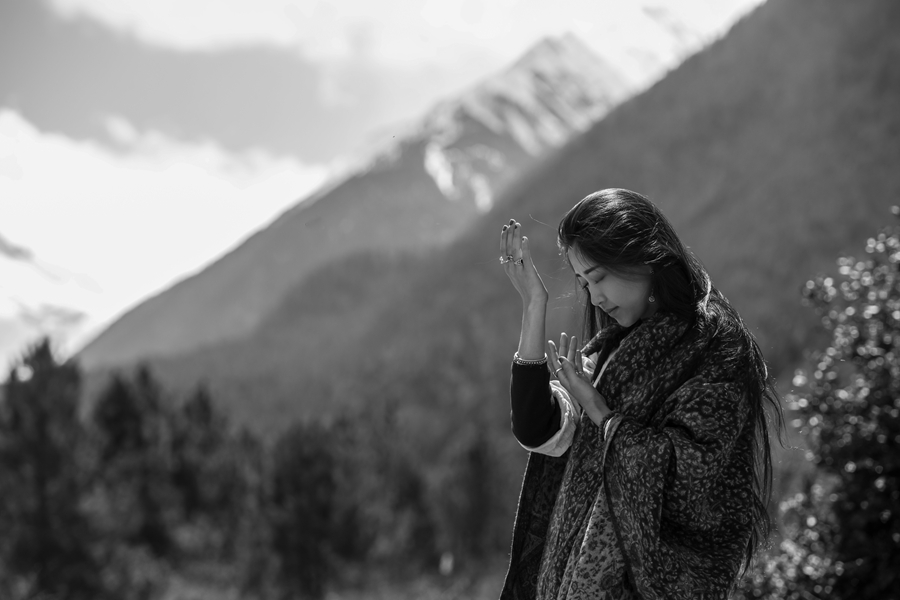 Entitled Lotus Secret Concert, the shows are part of the Stallion World Music Festival, which will be held in the two cities over Sept 13-15, featuring Spanish singer-songwriter Ana Alcaide, a 13-piece Japanese orchestra, Turtle Island, and a Grammy-winning band from France called Deep Forest.
Yunggie Ma now lives in Shanghai. She was born in Nyingchi in the Tibet autonomous region. Her music is inspired by folk stories of the Monba ethnic group. Many of her songs are dedicated to her hometown. During the shows this month, she will rearrange old hits as well as perform new songs adapted from Monba folk music.
"Most of the Monba folk stories and songs are related to the Monba migration story dating back about 400 years and the ethnic group's connection with nature," she says.
"My roots are the source of my inspiration."
Yunggie Ma left her hometown in 2005 to study film and theater at the Communication University of China in Beijing. The Monba influence in her life continued. In 2010, after the Galongla Tunnel, a difficult part of the Medog highway project in Tibet, was completed, she traveled to Medog county, which is under the administration of Nyingchi city, to learn more about her community.