Living and breathing tango
Share - WeChat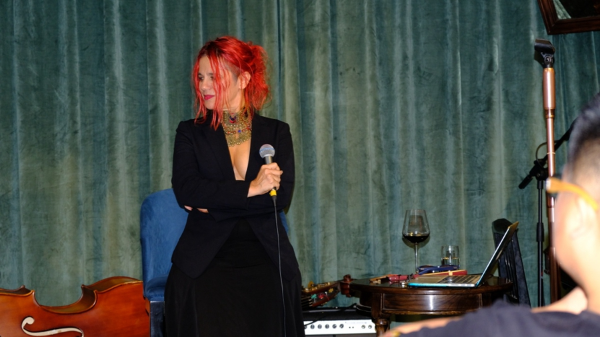 Letting the music go through herself, the singer could hum with tenderness, sob with sorrow, curse out of anger, and shriek in pain, radiating waves of energy that pulsed through the crowd. Everyone in her presence was under her spell, bating their breath and giving her undivided attention.
"Her performance is so powerful and passionate!"gushed Nathalie, a German audience member at the concert.
"Her voice can take you on a journey into the soul of tango," added Nathalie who was mesmerized by Giovanna at her another concert and was also drawn to this one.
"Giovanna's singing is rhythmic but very cadenced, which is quite different from the music that we dance to," said Wang Jue, another audience member who has learned tango dance for three years.
Most Popular