Cultural crossroads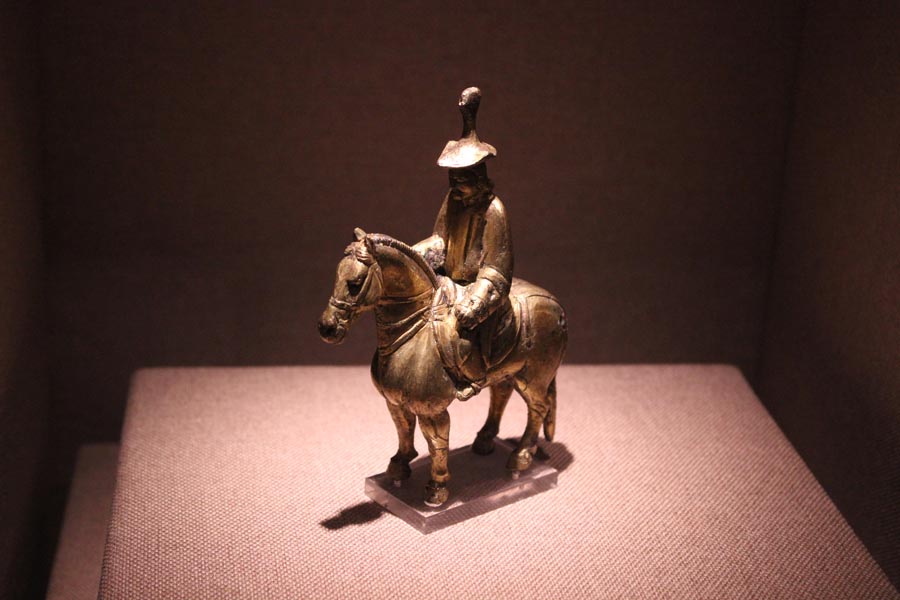 Inspiration for studies
According to Huo Wei, an archaeology professor from Chengdu-based Sichuan University, the rising power of the Tubo regime in the latter half of the 9th century enabled it to build up a huge network of trade routes connecting it with the rest of China, South Asia and Central Asia.
"The Tubo people introduced Buddhist art from the Tang regions and what was today's Nepal, along with techniques in craftsmanship for making gold and silver artifacts from Persia," Huo explains. "It amassed a huge number of silk pieces through trade, despite the fact that Tubo people never learned how to make silk, probably due to the restrictions within their natural environment.
"We like to refer to it as the Silk Road on the Plateau," he explains. "It was an indispensable part of the ancient Silk Road."
Pritzker says: "Studies of Tibetan culture around the world have largely been influenced by the dominance of Buddhism, and it tends to overshadow other aspects. Nowadays, we are starting to understand the importance of the cultural exchanges that went beyond religion."
Nevertheless, he also points out that studies into Tubo culture are still at an early stage.
"We've only revealed the tip of the iceberg," he says. "This exhibition is not so much designed to come up with answers, but rather to raise more questions."
From his point of view, further achievements in the field will require more solid support from archaeologists.
In recent years, studies of the Reshui site, a Tubo graveyard in Dulan county, Qinghai province, have offered scholars a clearer picture of the communication between Tang and Tubo peoples. Gold plaques unearthed from the site are also on show at the exhibition in Dunhuang, according to Luo Wenhua, a researcher from the Palace Museum in Beijing and also one of the curators of the exhibition.
By comparison, studies of burial sites in Ngari offer a more global perspective through its links with other civilizations outside of China.
"However, these regions are on the frontiers of the Tubo regime," Luo says. "Details of the rulers' lives still largely remain a mystery due to a lack of archaeological evidence.
"It's interesting for David and I to discuss where the exhibits first originated," he says. "That will trigger a great deal of inspiration for joint studies."