Cultural crossroads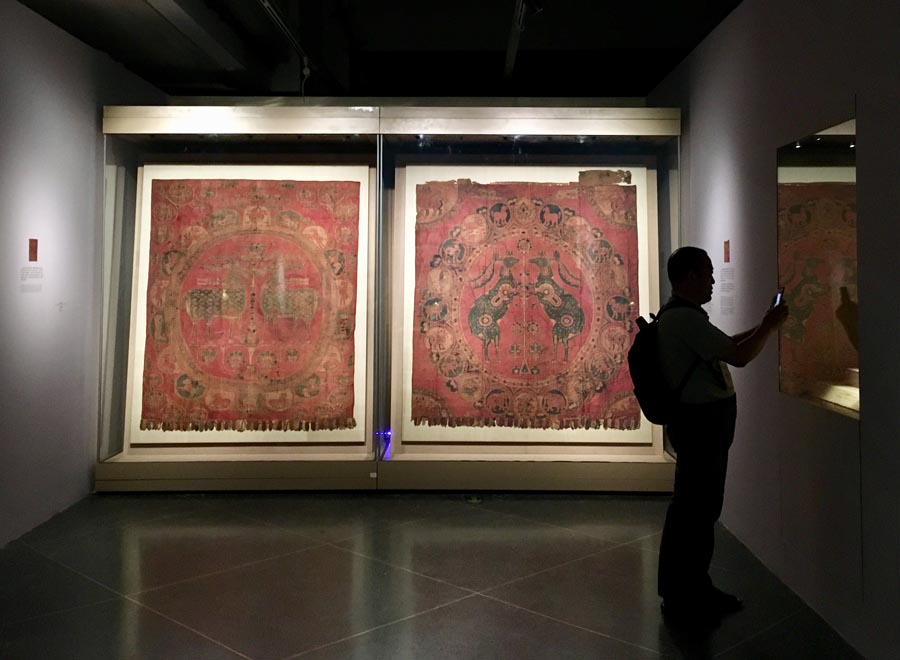 A gilded silver wine rhyton in the form of an antelope's head demonstrates the aesthetics of the Sasanian Empire (224-651), located in today's Iran. A gilded bronze standing Buddha bearing strong Greek influences is believed to have originated in what is currently Kashmir.
Six ewers from the period reflect the common influences shared across the different cultures along the Silk Road, and one of them, a 50-centimeter-tall gold ewer, represents a tasteful blend of their styles. It is believed to have been made by the Sogdian people for a customer looking for a piece that combined Tang, Sasanian and Central Asian influences.
"When you put them side by side, you can see their shared cultural influences, since they employ similar shapes and images," Pritzker says. "Patterns similar to the ones found on the ewers can be seen in some of the silk pieces on display. Some similar images can also be found in Cave 158.
"They are closely related, but this is the first time that they can be seen together," he adds.