Cultural crossroads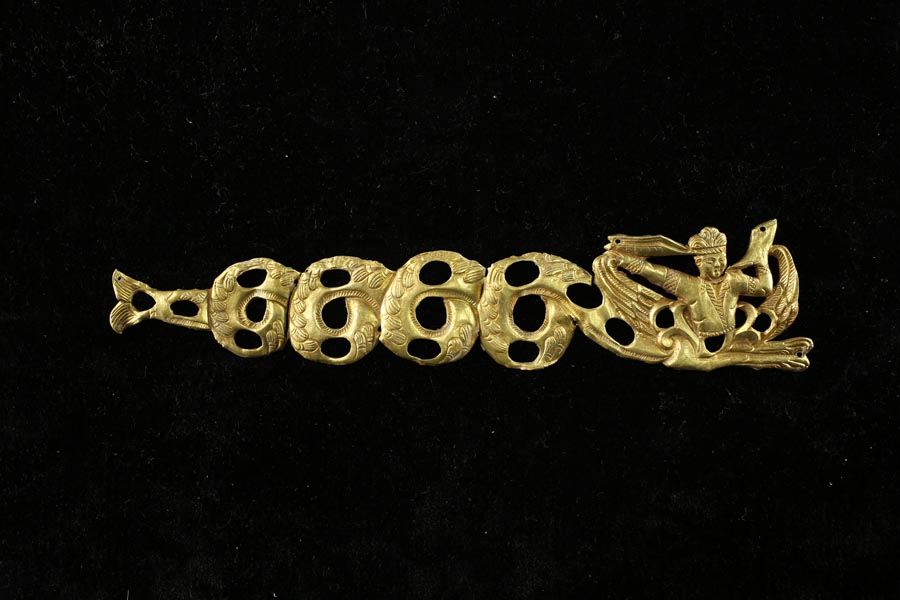 Shared influences
During its peak, the Tubo regime also controlled the oases in the Taklamakan Desert, located in today's Xinjiang Uygur autonomous region, as well as certain areas of Central Asia.
Dunhuang was also ruled by the regime from 781 to 848, when 56 caves were carved out at the Mogao Grottoes-with Cave 158 being the most representative of them. A large number of documents written in the Tibetan language were left behind during this period, according to Zhao Shengliang, director of Dunhuang Academy.
"The exhibition is not only about the origins and development of the Tubo regime," Zhao says. "It also provides a platform to show the mutual influences between the different cultures along the Silk Road."
Consequently, the exhibition presents a much bigger picture through its kaleidoscopic variety of exhibits, spanning from sancai, the three-color glazed earthenware figurines from the Tang Dynasty, to a silver dish featuring a royal banquet scene from the Sogdian people, an ancient ethnic group living in Central Asia who acted as middlemen along Eurasian trade networks.