Unusual but true: Sleeping shopping spree shocks
Share - WeChat In unusual but true stories this week, we have a woman who shops in her sleep, edible takeout food boxes, a professional calligrapher who showcases writing skills in ASMR videos, Leonardo da Vinci's self-portrait reimagined via Italian food and an aircraft that looks like a beluga whale.
These odd and interesting anecdotes from around the world are here in our review.
Shopping while sleeping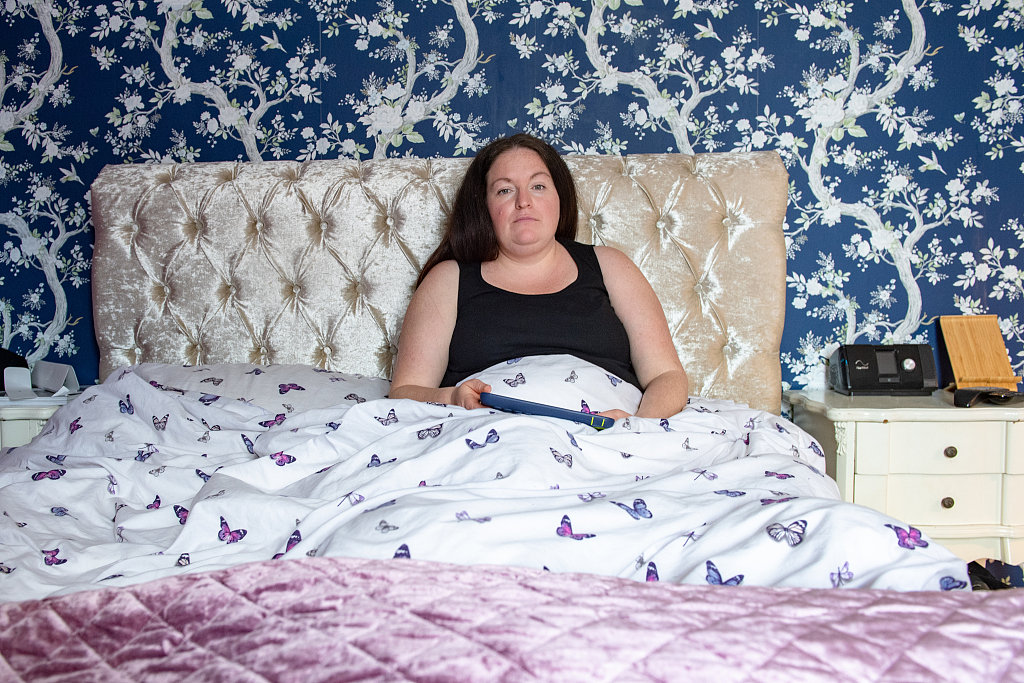 A mother of three who suffers from a rare sleep disorder has told how she has spent £3,000 in bizarre internet shopping sprees while slumbering.
Kelly Snipes, 37, regularly woke up in the mornings to find email receipts for items she unconsciously bought during the night. One day a delivery truck turned up outside her home containing a full-sized plastic basketball court she didn't realize she had bought.