Unusual but true: A farmer's market in Notre Dame's future?
Share - WeChat In unusual but true stories this week, we have a designer's plan for the Notre Dame cathedral with a roof garden, a priest preaches after snowboarding, wrestlers compete by holding crying babies, a home is pinned to side of a cliff, and a gold bathtub is recognized by the Guinness Book of World Records.
These odd and interesting anecdotes from around the world are here in our review.
Designer's new plan of Notre Dame cathedral features garden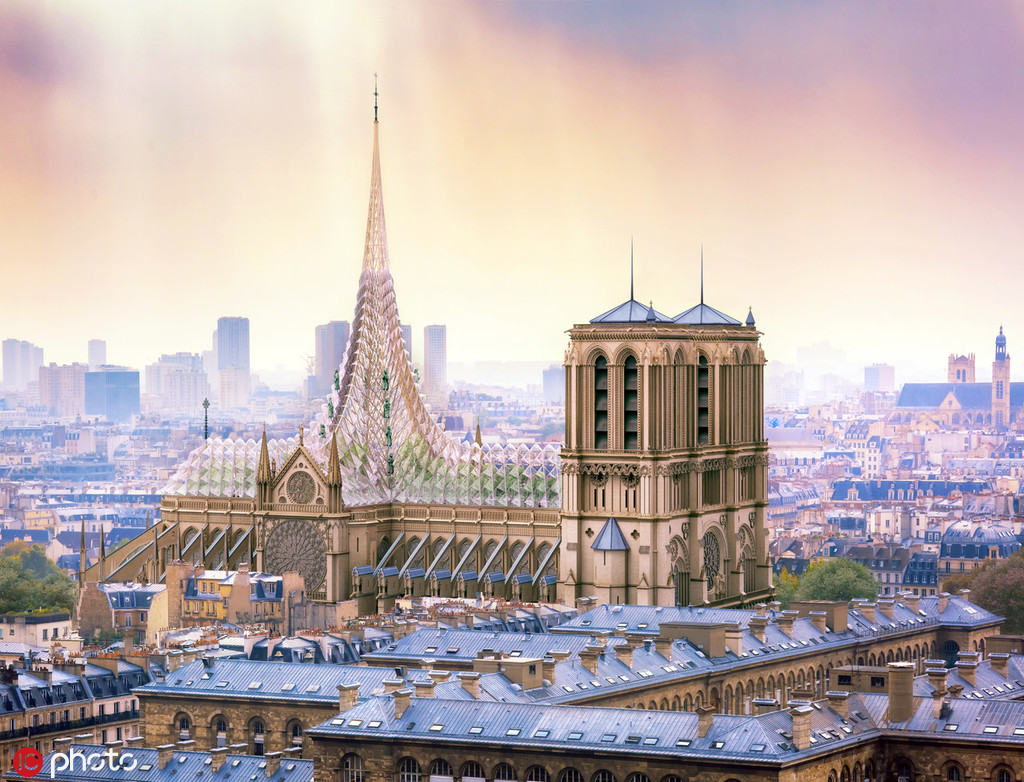 After the devastating fire that ravaged Paris' Notre Dame Cathedral, a number of architects and designers have presented proposals suggesting how the church could be rebuilt.
Paris-based architect Vincent Callebaut revealed the Palingenesis project – meaning "rebirth" or "regeneration" in Greek – which aims to assimilate the venerable stone nave, the roof and the spire into a vegetal graft. The architects say they would "transform it into a modern, eco-friendly building."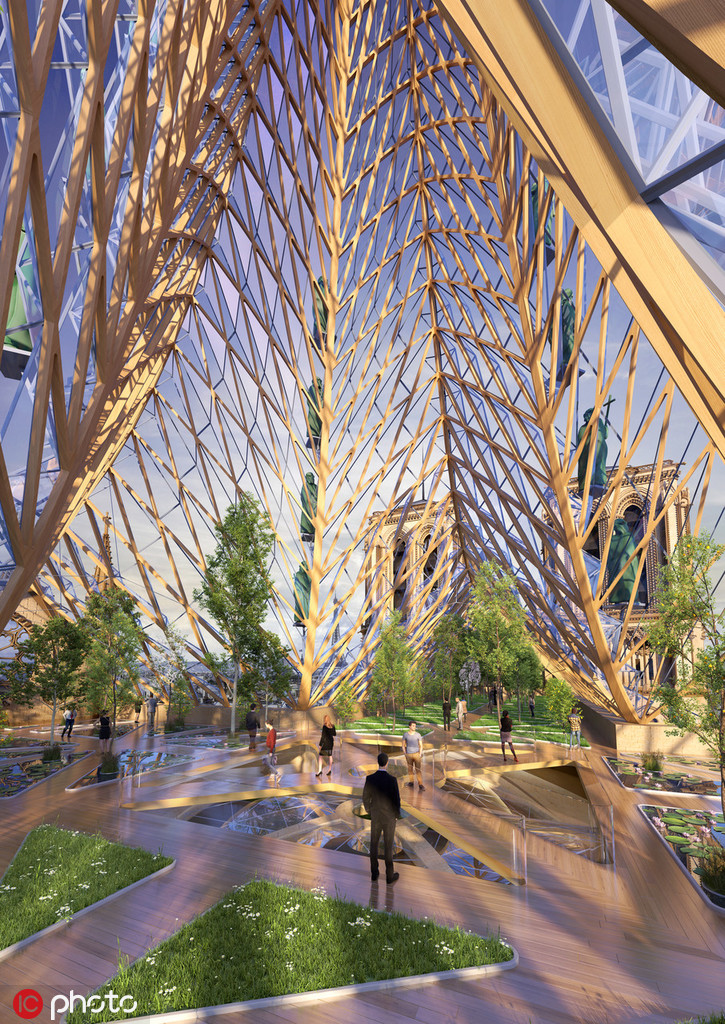 Callebaut has submitted his designs for the rebuild to the French government.
An "urban farm" within would yield "up to 21 tons of fruits and vegetables" which "could be harvested and directly redistributed for free each year. To that end, a farmers' market would be held every week on the forecourt of Notre Dame."