Unusual but true: the world's only albino penguin makes debut
Share - WeChat In unusual but true stories this week, we have a pair of mangoes auctioned for a hefty sum, the world's only albino penguin, an elderly man riding a double-decker cycle in Pakistan, the world's deepest swimming pool and a traveling kitten.

Odd and interesting anecdotes from around the world are here in our review.
A pair of mangoes auctioned for $4,488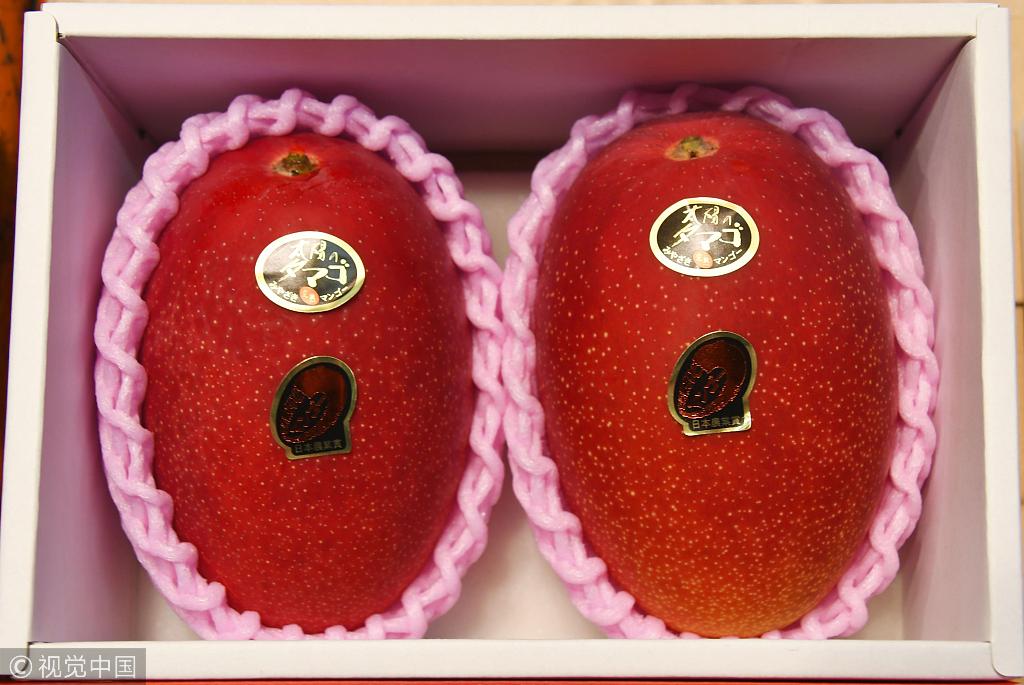 A pair of premium mangoes from the southwestern Japan prefecture of Miyazaki fetched a record 500,000 yen ($4,488) in the season's first auction at a local wholesale market on April 8, 2019, topping the previous best of 400,000 yen. The premium mangoes are called Taiyo no Tamago, or "Egg of the Sun".