85 stars that light up the heavens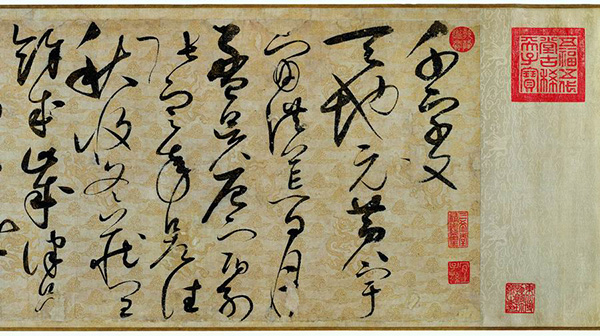 The long paragraph is composed of 1,000 characters, each different from one another.
"The paper itself is very significant culturally," Dong says. "It tells us about papermaking techniques of the Northern Song Dynasty."
This calligraphy is cited in Sciences and Civilization in China, the seminal work by the British Sinologist Joseph Needham, who explained its scientific significance.
Dong also especially recommends another item in the exhibition catalog, a Buddhist scripture in running script (xingshu) by Ouyang Xun.

Ouyang Xun is hailed as one of the most important calligraphists during the Tang Dynasty. His works are still widely used in standard calligraphy textbooks today.
"Most of those who know his works are familiar with them through rubbings from stone inscriptions," Dong says.
"The one on display is a precious exception that gives us a firsthand understanding of his characters."
In the process of transferring characters to stone, a lot of information about the calligraphy that would have been evident in the paper renderings has been lost.
At least one sample of Ouyang Xun's calligraphy is known to survive today - the one on display in Shenyang - in addition to which there are three that some scholars suggest are his but of whose authorship other scholars are skeptical.
The exhibition even includes a cursive script (caoshu) on four old poems credited to Zhang Xu, another celebrated Tang Dynasty calligrapher. It is the only surviving work believed to be his.
"Some people are skeptical about that, too, because there is no other Zhang work to compare it with," Dong says.