Paintings display cultural intersections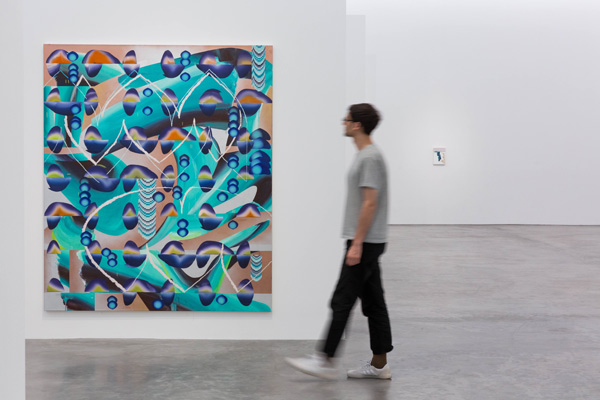 Vivien Zhang's first solo exhibition in China, Codescape, is intended to inspire discussion among the generation born in the 1990s, who've grown up amid rapid technological development.
The 27-year-old Beijing native, who was listed on Forbes' 30 Under 30-Asia-the Arts 2017, left China after the fifth grade. She spent the rest of her childhood in Nairobi and Bangkok, before attending university in London, where she earned her master's degree.
Codescape is on show at Beijing's Long March Space through Oct 28.
Forbes describes Zhang's oil paintings as "intricate". They employ colorful patterns to convey her ideas about geographical fluidity, science, math and philosophy.
"I started to develop a love for painting in childhood," she says.
"I didn't have formal training as a kid. But I've never stopped painting since. If it stops bringing me joy, then I'll focus on something else."
She recalls struggling in her early days in London.
Initially, her studio there was a tiny, unheated room with a single, glazed window.
Most Popular