Heart-warming stories of teachers
Rural teacher instructs generations of students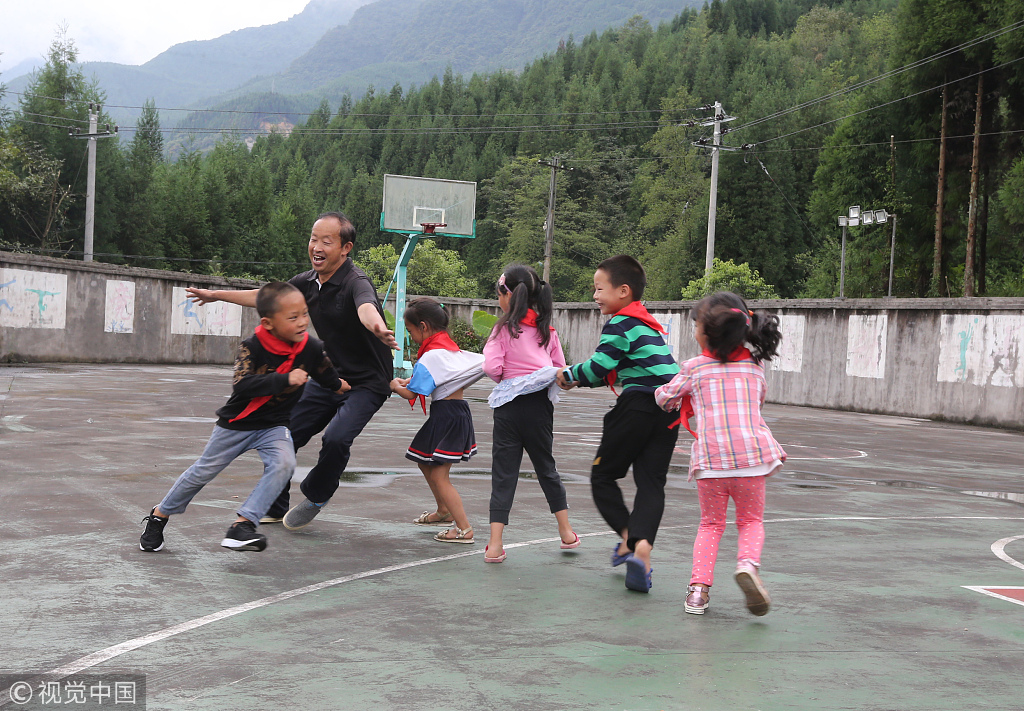 Shawan Primary School of Shawan village, Meishan city in Southwest China's Sichuan province is located in the mountains more than 2,000 meters above sea level and over 100 kilometers from the county.
The school has seven people in total: six students and 61-year-old Wu Wanyin, the only teacher. He has spent 42 years at this rural school and taught thousands of students, spanning generations — from grandparents down to grandchildren.
"I don't expect anything in return, let alone any honor. I just hope to do my small part to help rural children leave the poor area someday and become something in society," Wu said.