Heart-warming stories of teachers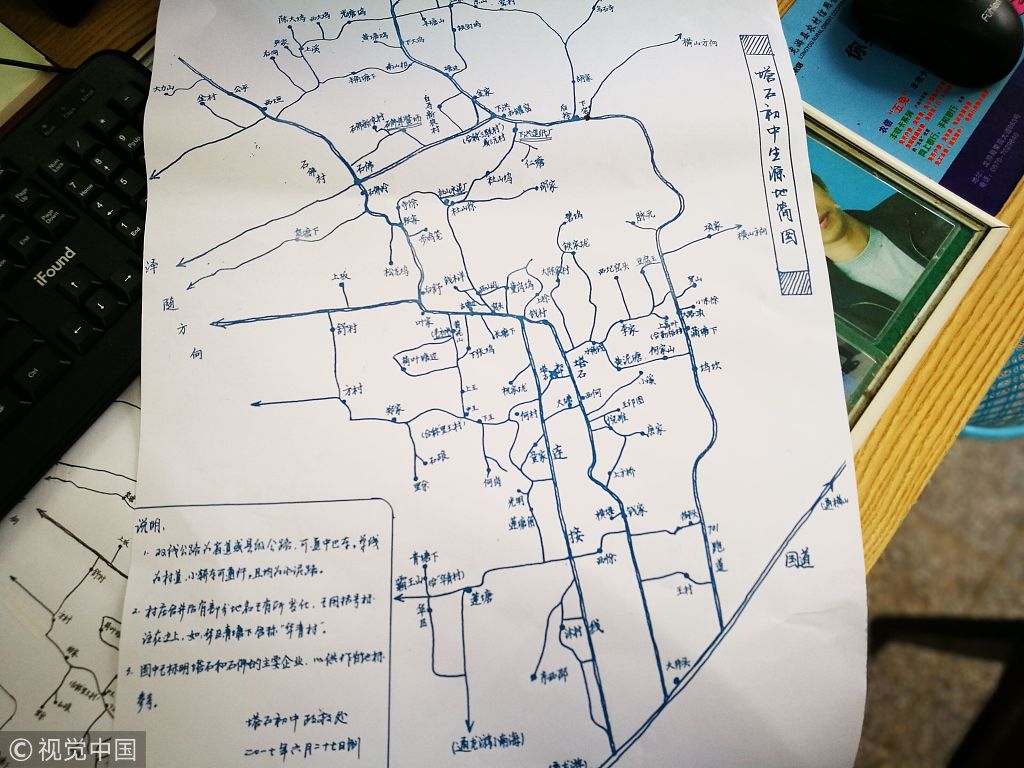 A new teacher was led to a cemetery by the navigation app during a home visit. While others took it as a joke, Lan decided to create a map after hearing the story.
Having been to each and every village where the students live in, Lan was able to dot the lines to show the villages' locations based on his memory formed through years of experience. Phone calls were also made to village committees to confirm the names.
At the teachers' meeting before last year's home visit, Lan showed the map and received praise from his colleagues and leaders. Since then, a copy of the hand-drawn map has become a must for teachers paying home visits.