Heart-warming stories of teachers
Teacher makes map for home visit in villages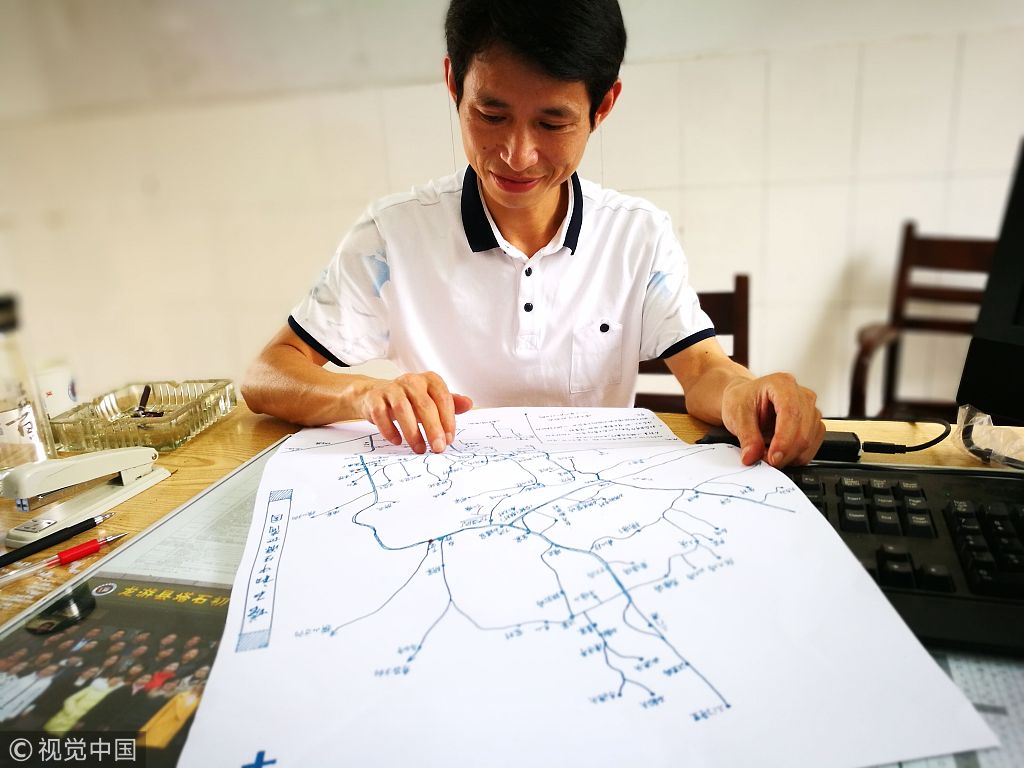 Lan Songlin, a science teacher for 16 years in Tashi junior high school, solved the problem of finding homes of students in villages by drawing a handy map that works better than navigation apps in June 2017.
The families of the school's 583 students are mostly scattered in 130 villages in a mountainous town of Quzhou city, Zhejiang province. Some are remote and some lack transportation.
The village names are constantly changing due to merger of villages. Many names of roads have yet to be uploaded on the digital map. All these add difficulties to the teachers' home visit, especially for a dozen or so non-local teachers who do not work long there.