Chinese police officer praised after swapping himself for hostage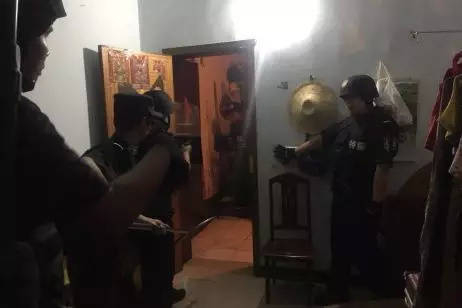 Facing up to the deadly threats, Huang made all-out efforts to keep himself calm down and satisfy the man with the man's family members while standby police officers were ready to break into the room.
Persuasions from all sides seemed to work. The man escorted Huang out of the room with the knife on the neck while other police officers were still on standby outside. Huang made an intentional, but natural act of slipping due to him covered body with oil and the kidnapper was controlled.